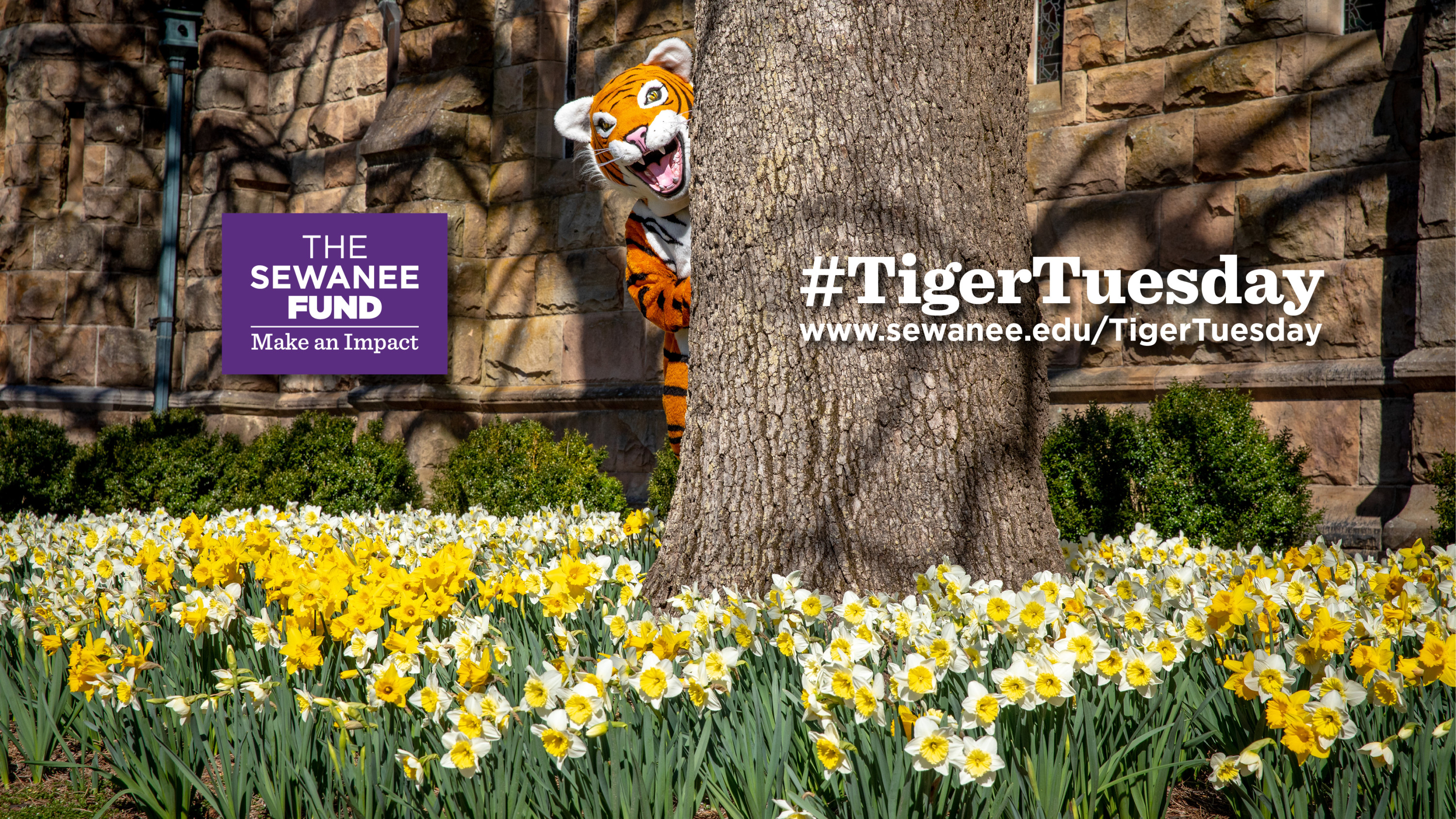 Tiger Tuesday 2022 shatters fundraising records
This year, 2,190 members of the Sewanee family came together to raise nearly $2.9 million, making it the biggest single giving day in the University's history.
Tuesday, April 5, marked the University of the South's sixth annual giving day. Tiger Tuesday brings together Sewanee alumni, faculty, staff, students, parents, families, and friends to rally support for important initiatives on the Mountain. This year, 2,190 donors raised nearly $2.9 million in gifts and matching support—making it the most successful Tiger Tuesday by far.
"Even after almost 30 years with the University, I am still awed by the Sewanee family's capacity to continually ask, 'What can I do to help?'" said Acting Vice-Chancellor Nancy Berner. "On Tiger Tuesday, members of the Sewanee family answered their own question, surpassing all of our goals and breaking all of our previous records."
Donors were given the option to direct gifts to areas that are important to them, including scholarships and financial aid, athletics, the arts, career readiness, and diversity, equity, and inclusion initiatives. Over $1.9 million was raised for scholarships and financial aid alone. Gifts came in from 44 states, Canada, and the United Kingdom.
Anonymous donors offered generous gift-matching challenges that helped the University surpass its goals. One donor matched all gifts up to $250,000 while another promised $500,000 if the effort could inspire 1,000 donors, a challenge that was reached by midday on Tiger Tuesday. Still another pledged $1,000 per donor if 500 more donors would participate, and that challenge was met as well to raise an additional $500,0000.
"Sewanee alumni, family, and friends all stepped up to recognize the value of a Sewanee education and to give back to a place that they feel has given them so much," said Vice President for University Relations Debbie Vaughn. "These gifts will help ensure that current and future generations of Sewanee students have access to the same world-class liberal arts education that so inspired our generous benefactors."