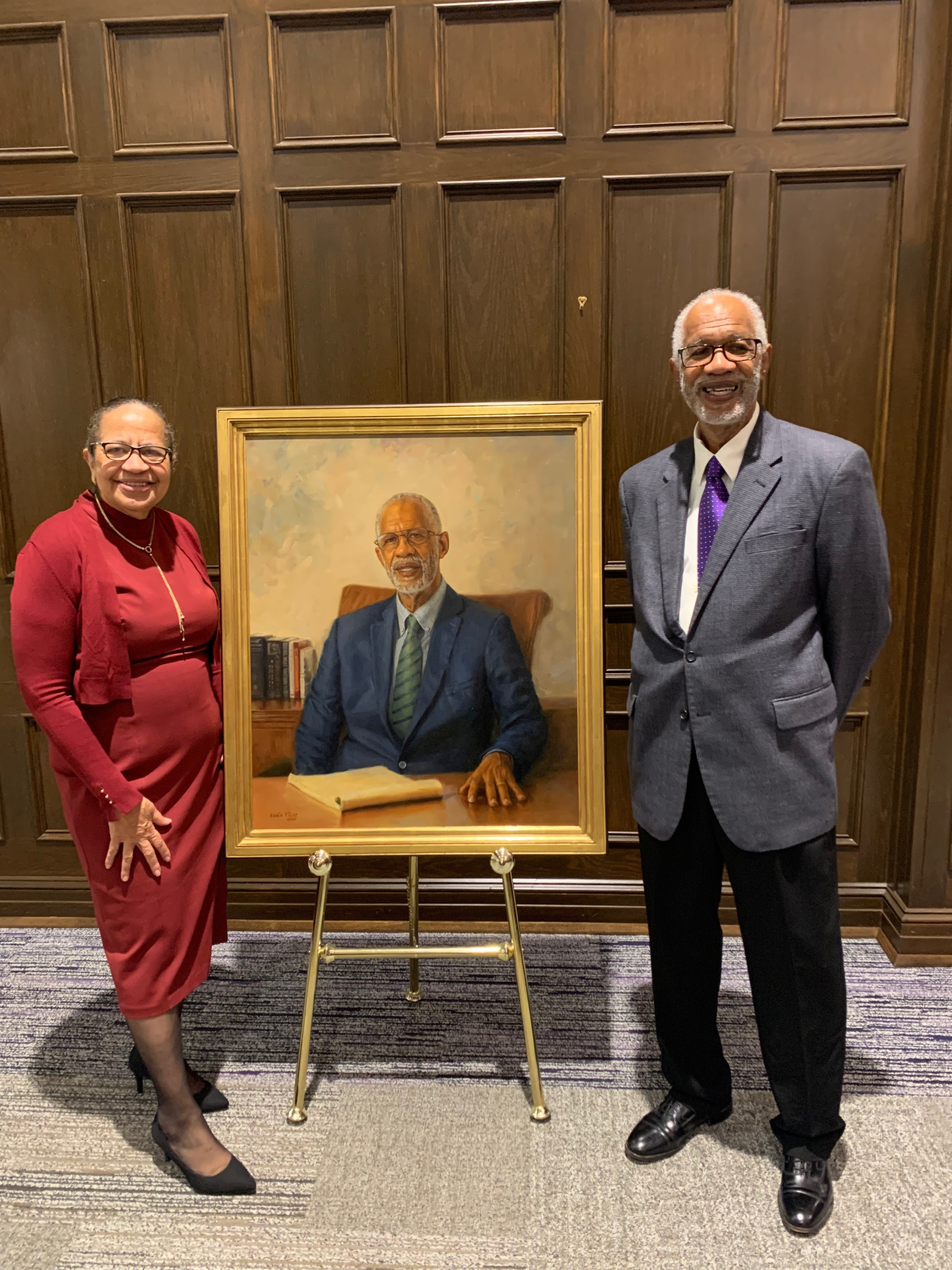 SEWANEE MOURNS PASSING OF TRAILBLAZER ERIC BENJAMIN, C'73
The University of the South's first director of multicultural affairs and first Black chair of the University's Honor Council, Eric Benjamin, C'73, has died.
Benjamin, or "Mr. B," as he was affectionately known to generations of students, served the University as a devoted employee for nearly 40 years until his retirement in July 2020.
During his time at Sewanee, Benjamin co-founded the Sewanee Summer Scholars Program, a bridge program for high school students who spent their summers on the Domain strengthening their skills in math, science, personal development, and writing in preparation for college. He also was one of the principal members of the Consortium for High Achievement and Success, an organization that focused on the success and satisfaction of African American and Latino males on college campuses. He coordinated this group with schools such as Middlebury, Dartmouth, Colby, Wesleyan, and Williams. He also was instrumental in the creation and ongoing support of Sewanee Praise, the University's gospel choir.
As a student, Benjamin distinguished himself as an English major, a member of Lambda Chi Alpha fraternity, and president of the Sewanee Jazz Society. He was also elected chair of the Honor Council in 1972, the first Black student to serve as the leader of one of the College's three main student government organizations.
As a symbol of his enduring legacy, students, alumni, and friends commissioned an oil portrait of Benjamin that now hangs in the University's library.
In February 2021, as part of the celebration of 55 Years of Black Alumni, to honor Benjamin's contributions, the University announced the formation of the Benjamin Network—an alumni group that seeks to empower, connect, and celebrate Sewanee's Black alumni while supporting the greater Sewanee community.
Benjamin is survived by his wife, Michelle, and his sons, Vincent, Keenan, and Michael, C'08.
A funeral service will be held on Saturday, April 29, at 2 p.m. in All Saints' Chapel. The family invites the congregation to a burial ceremony at the University Cemetery and a reception in Convocation Hall immediately following the service.
In lieu of flowers, the family kindly asks that you consider donating to the Benjamin Network, Sewanee's Black alumni network, named in honor of Eric. You can make your donation by clicking here.