Jenkins Darbney, C'25, Awarded 2023 Jeff Ubben Posse Fellowship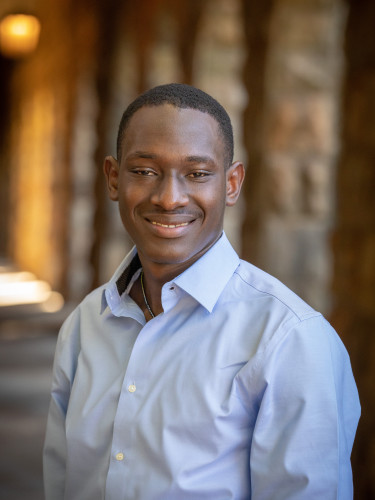 The Posse Foundation has announced that Jenkins Darbney, C'25, was selected as a 2023 Jeff Ubben Fellow. The Jeff Ubben Fellowship is among the most prestigious awards given to Posse Scholars. Of the over 700 Posse sophomores enrolled at elite colleges and universities nationwide, just five are awarded the fellowship each year. Darbney is the first Posse Scholar from Sewanee to be named a Jeff Ubben Fellow.
Fellows receive a stipend and complete a summer internship under the mentorship of a leader from one of the following industries: arts, media, entertainment, STEM, law, government, education, nonprofit, business and finance. Darbney's mentor will be Pfizer Chairman and CEO Albert Bourla.
The Posse Foundation launched the Jeff Ubben Fellows Program in 2017 in recognition of then ValueAct Capital CEO Jeff Ubben, who served as Posse's board chair from 2007 to 2016. Previous internship hosts have included the late U.S. Congressman and civil rights leader John Lewis, Microsoft CEO Satya Nadella, U.S. Senator Elizabeth Warren, and LinkedIn CEO Ryan Roslansky.
Since 1989, the Posse Foundation has identified, recruited, and trained more than 12,000 public high school students with extraordinary leadership and academic potential. These students—many of whom might have been overlooked by traditional college selection processes—have received more than $2 billion in full-tuition leadership scholarships from Posse's partner colleges, including Sewanee, since the program's inception.
Read more about the 2023 Jeff Ubben Fellows here.