Richard Cellini, founder of the Georgetown Memory Project, will visit campus and deliver a lecture examining the complicity of American universities in the antebellum slave economy, and its implications for members of these university communities today.
The entire campus community is welcome and encouraged to attend the Sept. 23 lecture, "Slavery & the Old School Tie: Shouldering Responsibility for Alma Mater's Role in the Slave Trade," which will be followed by a lively and robust Q&A period.
The Georgetown Memory Project, headquartered in Cambridge, Massachusetts, is an independent nonprofit research institute dedicated to locating and identifying the 314 enslaved people sold by Georgetown University to southern Louisiana in 1838, and to tracing their direct descendants (living and deceased). Georgetown's sale enabled the struggling university to avoid bankruptcy.
To date, the project has documented the lives of more than 200 of the enslaved persons the college sold, and traced more than 8,200 direct descendants. More than 4,000 of these descendants are alive today.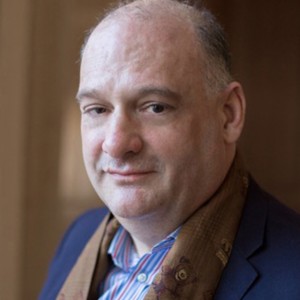 Cellini's presentation will seek to answer the hard question: What can and should the present do for future generations to mitigate the sins of Alma Mater's past? It will examine the experiences of other universities with significant ties to human trafficking, with a focus on Georgetown University in Washington, D.C. Sewanee's connection to the slave trade will be placed in this larger context.
His lecture also will consider and weigh significant objections to modern-day reparations and look at some specific approaches to reconciliation and restitution. Finally, Cellini will conclude with some brief observations and recommendations that take into account the (truly) unique history, traditions, and charisma of the University of the South.
Cellini was named to the Chronicle of Higher Education's "Ten Most Influential" list in 2016. In 2018, he received the Frederick Douglass Service Award of the Sons & Daughters of the U.S. Middle Passage, the nation's leading lineage society for the descendants of persons enslaved in America.
The lecture is sponsored by the Roberson Project on Slavery, Race, and Reconciliation, the initiative launched by the University of the South to investigate and make known its historic entanglements with slavery and slavery's legacies. Additional funding has been provided by the University Lectures Committee, the Southern Studies initiative, and the Office of Civic Engagement.