The Rt. Rev. V. Gene Robinson, C'69, to deliver address at the University's Fall Convocation.
The University's Fall Convocation will be held at 4:30 p.m. on Friday, Oct. 6. Three honorary degrees will be presented, awards and honors will be announced, and new members will be inducted into the Order of the Gown.
Noted architect Malcolm Holzman, the Rt. Rev. V. Gene Robinson, C'69, and the country's 19th poet laureate, Natasha Trethewey will be awarded honorary degrees. Bishop Robinson will give the convocation address.
Honorary Degree Recipients
V. Gene Robinson was elected bishop of the Episcopal Diocese of New Hampshire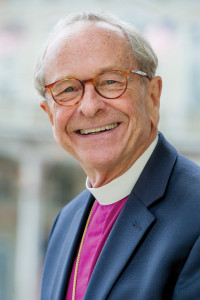 on June 7, 2003, becoming the church's first openly gay and partnered bishop. After a decade serving as bishop of New Hampshire, he worked as a senior fellow at the Center for American Progress, speaking and writing on national and international LGBT issues, race, poverty, and immigration reform. Most recently, he served as vice president of religion and senior pastor at Chautauqua Institution in western New York. In his retirement, he is serving as a part of the worship team at the Washington National Cathedral. Robinson graduated from Sewanee in 1969 with a bachelor's degree in history. In 1973, he earned a master of divinity degree at the General Theological Seminary in New York. In 1975, he moved to New Hampshire, where he founded Sign of the Dove Retreat Center—which includes a residential summer camp for girls designed to instill participants with a renewed sense of hope and stronger sense of self. In the early 1980s, he helped create the Episcopal Youth Event, a gathering of high-schoolers from around the world, which continues to this day. He has done AIDS work around the world and authored three AIDS curricula. Bishop Robinson has been particularly active in the area of full civil rights for gay, lesbian, bisexual, and transgender people, and other marginalized communities, and has spoken and lobbied for equal protection under the law and full civil marriage rights. His first book, In the Eye of the Storm: Swept to the Center by God, was published in 2008. In 2012, he authored God Believes in Love: Straight Talk About Gay Marriage, contributing to the national debate about marriage equality. He has been the subject of two feature-length documentaries: For the Bible Tells Me So, which premiered at the 2006 Sundance Film Festival, and Love Free or Die, which also premiered at Sundance, in 2012, winning the Special Jury Prize.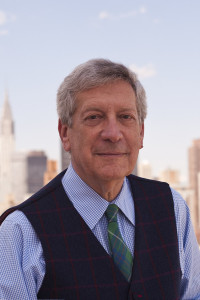 Malcolm Holzman is an American architect who practices in New York City. He is a partner of Steinberg Hart and was founding partner of Holzman Moss Bottino Architecture and Hardy Holzman Pfeiffer Associates. Holzman's buildings and interiors are acknowledged for their evocative nature, technical vision, and singular character. He has completed 140 commissions in 32 states, including Sewanee's McClurg Dining Hall—which was named one of 15 best-designed university dining halls by Architectural Digest in 2022. His work shows a diversity of design solutions, reflecting a wide range of public building types and the application of materials unique to the region of each project. In addition to enhancing the built environment, he contributes to national design publications. He authored A Material Life: Adventures and Discoveries in Materials Research; and Stone Work: Designing with Stone. He also co-authored Theaters 1 and Theaters 2: Partnerships in Facility Use, in addition to contributing to two firm monographs and spearheading research for Movie Palaces: Renaissance and Reuse and Reusing Railroad Stations. Holzman is a member of the American Institute of Architects College of Fellows. Over his years of practice, he has been widely recognized, earning a place in the Interior Design Hall of Fame and the Honor Society of Architecture and the Allied Arts. He received the Pratt Institute Distinguished Alumni Award, the Gold Medal from Tau Sigma Delta, the first James Daniel Bybee Prize, the Bruner Prize, 10 national American Institute of Architects (AIA) project awards in addition to 100 single project awards, and the AIA Firm Award.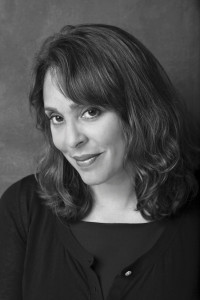 Natasha Trethewey served two terms as the 19th poet laureate of the United States (2012-2014) while also serving as the poet laureate of her home state of Mississippi (2012-2016). She is the author of five collections of poetry, including Native Guard (2006)—for which she was awarded the 2007 Pulitzer Prize—and, most recently, Monument: Poems New and Selected (2018); a book of nonfiction, Beyond Katrina: A Meditation on the Mississippi Gulf Coast (2010); and a memoir, Memorial Drive (2020), an instant New York Times bestseller. Trethewey delivered the Stacy Allen Haines Lecture at Sewanee in 2022. She is the recipient of fellowships from the Academy of American Poets, the National Endowment for the Arts, the Guggenheim Foundation, the Rockefeller Foundation, the Beinecke Library at Yale, and the Radcliffe Institute for Advanced Study at Harvard. She is a fellow of the American Academy of Arts and Sciences, the American Academy of Arts and Letters, and the American Philosophical Society. In 2017, she received the Heinz Award for Arts and Humanities. A chancellor of the Academy of American Poets since 2019, Trethewey was awarded the 2020 Rebekah Johnson Bobbitt Prize in Poetry for Lifetime Achievement from the Library of Congress. In 2022, she was the William B. Hart Poet in Residence at the American Academy in Rome. Trethewey earned a B.A. in English from the University of Georgia, an M.A. in English and creative writing from Hollins University, and an M.F.A. in poetry from the University of Massachusetts Amherst in 1995. Currently, she is Board of Trustees Professor of English at Northwestern University.