The University of the South will hold a Fall Convocation on Friday, Sept. 16, coinciding with Family Weekend.
Nationally recognized higher education advisor Claude Pressnell Jr. will be the convocation speaker and will receive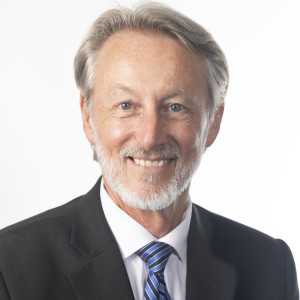 an honorary degree. The Convocation, which will be held at 4:30 p.m. in All Saints' Chapel, will include the induction of approximately 300 new members into the Order of the Gown. One of the highlights this year is the opportunity for family and friends to join and be a part of the induction outside on the University quadrangle at the moment new members receive the charge from Acting Vice-Chancellor Nancy Berner and wear their gowns for the first time. This indeed is one of Sewanee's most unique, enduring and distinct traditions.
The Family Weekend schedule also includes tours; a golf tournament; gallery exhibitions; an Arts & Crafts Fair; the chance to attend a class or visit with faculty during office hours; numerous athletic events; and a celebration picnic on the Quad. See more about Family Weekend.
Claude Pressnell Jr. has spent over 35 years in higher education administration. His career began in 1987 as an admission recruiter at Southwest Baptist University. He earned a doctorate in higher education administration from Vanderbilt University and, while a student there, served as the university's director of financial assistance.
In 1996, Pressnell was named executive director of the Tennessee Foundation for Independent Colleges and has, since 2000, served as president of the Tennessee Independent Colleges and Universities Association. In 2003, the U.S. Senate appointed Pressnell to the Advisory Committee on Student Financial Assistance, for which he served as vice chair from 2007 until his second and final term expired in 2008. In 2007, he testified before Congress on higher education policy issues. In 2014, Pressnell was appointed by four U.S. senators to serve on a committee to recommend a pathway to reduce the federal regulatory burden on higher education in the United States. In 2016, he was appointed by Senate Majority Leader Mitch McConnell for a six-year term to the National Advisory Committee on Institutional Quality and Integrity, for which he currently serves as vice chair.
He has also served as an international advisor on higher education reform to foreign governments in the Middle East, South Asia, the Balkan region of Europe, and South America. He currently serves as an advisor to the government of Iraq.
The Convocation will be livestreamed for those unable to attend.