Provost Nancy Berner has announced that Dr. Sibby Anderson-Thompkins will become the University's first chief diversity officer.
Sibby Anderson-Thompkins will have the title of vice provost for diversity, equity, and inclusion, and will begin her new role in August.
Anderson-Thompkins has been serving as special advisor to the chancellor and provost for equity and inclusion, and as the interim chief diversity officer, at the University of North Carolina-Chapel Hill. Prior to that appointment, she was special assistant to the vice chancellor for research and the director of the office of postdoctoral affairs, leading the Carolina Postdoctoral Program for Faculty Diversity and other diversity-related initiatives for the Office of the Vice Chancellor for Research.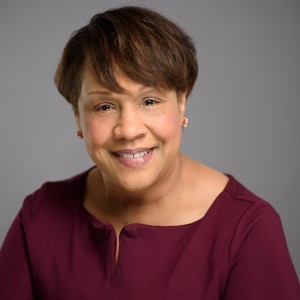 "Dr. Anderson-Thompkins brings to this role a wealth of knowledge, experience, and dedication to DEI issues," said Berner. "Much work is already underway on campus; she is a strong collaborator and consensus builder, characteristics that will be important as she helps bring those efforts into focus and as she guides us strategically toward becoming the Beloved Community."
Anderson-Thompkins will bring to Sewanee more than 20 years of experience in higher education administration, primarily serving and supporting the success of underrepresented groups. In addition to her support of the chancellor and vice chancellor at UNC, she has also served as assistant dean in the Office of the Dean of Students. She also served as an associate dean of student affairs at Hampshire College and as a clinical faculty member in education and dean of advising at Agnes Scott College.
At Sewanee, she will help ensure that the campus climate reflects the University's deepest value, that of EQB. She will assess current programs and practices to identify barriers that limit progress in the areas of DEI and recommend changes; partner with other offices and students to support a welcoming and inclusive campus climate; and provide coordinating leadership campus-wide to ensure that diversity and inclusion initiatives are integrated throughout the University.
"I'm excited to join the Sewanee leadership and look forward to working collaboratively with colleagues to advance diversity, equity, and inclusion," said Anderson-Thompkins.
Sibby Anderson-Thompkins holds a B.A. and an M.A. in communication studies from UNC-Chapel Hill and an M.S. in educational research (ethnography and qualitative methods) from Georgia State University, where she also completed a Ph.D. in educational policy studies. She has a certificate in management and educational leadership from the Graduate School of Education at Harvard.
The University last fall announced the search to fill this position.