Winter Convocation will be held Friday, Jan. 20, in All Saints' Chapel.
The University's Winter Convocation will be held at 4:30 p.m. on Friday, Jan. 20. Three honorary degrees will be presented, and new members will be inducted into the Order of the Gown.
Dr. James E.K. Hildreth, president and chief executive officer of Meharry Medical College, community leader Bonita (Bonnie) G. McCardell, and Vice-Chancellor Emeritus John M. McCardell Jr. will be awarded honorary degrees. Dr. Hildreth will give the convocation address.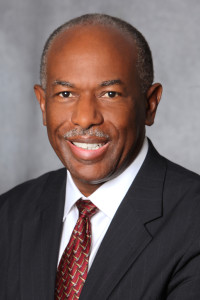 James E.K. Hildreth is the 12th president and chief executive officer of Meharry Medical College, the nation's largest private, independent historically Black academic health sciences center. Hildreth earned a B.A. in chemistry from Harvard University and was selected as the first African American Rhodes Scholar from Arkansas. He earned a Ph.D. in immunology from Oxford University and an M.D. from Johns Hopkins University. Hildreth's research in immunology and virology, with a focus on HIV, has resulted in more than 110 publications in top journals and 11 patents. His seven years as president of Meharry Medical College have been impactful and transformative. The College's research funding base has tripled, a new school of Applied Computational Sciences was launched, and a number of innovative partnerships have been launched including State of Tennessee-supported training programs to increase the number of physicians and dentists serving rural communities in the state.
Bonnie G. McCardell is a community leader whose strategic vision and unwavering focus has helped the many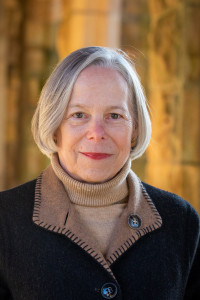 organizations with which she has been involved become stronger and more unified. She started her career in journalism and public relations but soon turned to education and community engagement. Upon earning a master's degree in early childhood special education from the University of South Carolina, McCardell worked in one of the original early childhood special education programs in Middlebury, Vermont, before becoming director of the Mary Johnson Children's Center. She also served on the Vermont Governor's Partnership for Child Care Committee. After moving to Sewanee in 2010, McCardell helped to develop Discover Together in Tracy City, which builds family resiliency through programs focused around place, community, and literacy. She was a founding board member of the South Cumberland Community Fund, where she served as chair of communications and then as chair of community development. Her work early in her tenure in Sewanee inspired the development of the Community Fund, as she organized the first community conversations to assess need and capacity on the Plateau for creating a philanthropic organization. In South Carolina, she serves as a committee member for the Beaufort Fund of the Coastal Community Foundation.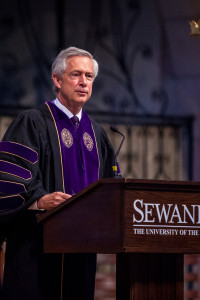 John M. McCardell Jr. is vice-chancellor emeritus of the University of the South. He served as Sewanee's 16th vice-chancellor from 2010 to 2020 and then as a member of the history faculty until his retirement in 2022. Prior to his arrival on the Mountain, McCardell spent 34 years at Middlebury College serving as a professor, a dean, the provost, and as president from 1991 to 2004. During McCardell's tenure, Sewanee enjoyed record applications to the College, growth in the reach of the School of Theology, and increased recognition as a leading national liberal arts university. Under his leadership, the Stronger Truer Sewanee fundraising campaign eclipsed its original $250 million goal to raise a total of $294 million to support financial aid, facilities like the Sewanee Inn, the Wellness Commons, and the University Bookstore, and programs promoting Global Citizenship and Community Engagement. McCardell also spearheaded an effort to bring dining services in-house rather than contracted, improving job security and employment conditions for food-service workers, and reorienting the food service to promote local agriculture, good nutrition, and sustainability.