Provost Nancy Berner has announced that Athletic Director Mark Webb will retire after more than a quarter-century of service to the University.
After more than a quarter-century of service to the University of the South, Athletic Director Mark Webb will retire effective Dec. 31, 2021.
In his role as director of athletics, Webb is responsible for 24 varsity sports, the intramural and club sports, and PE classes, as well as athletic facility improvements. He also serves on the Vice-Chancellor's Cabinet, the body that provides institutional leadership and advises the vice-chancellor on issues of importance.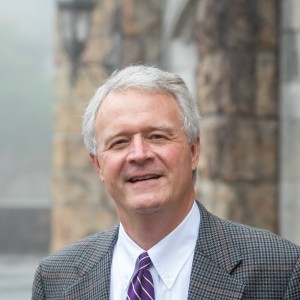 "I am incredibly fortunate to have had the opportunity to serve the University of the South for the past 26 years," said Webb. "Professionally and personally, I cannot imagine a more rewarding position in all of college athletics, and my great hope is that I have contributed in a meaningful way to the life of this great institution."
Mark Webb arrived in Sewanee in 1995 following 12 years in the athletic department at Vanderbilt University. During his tenure, Sewanee students have enjoyed great success athletically and academically. University teams have produced 34 team conference championships, 70 conference players of the year, and 39 conference coach of the year honors. Numerous student-athletes have won national academic awards, including 16 NCAA Postgraduate Scholarships.
Also since 1995, Sewanee Athletics has grown from 18 to 24 varsity sports with the addition of equestrian (1996), men's and women's indoor track and field (1996), softball (1999), and men's and women's lacrosse (2008). Webb has managed numerous improvements to the University's athletic facilities, including at The Course at Sewanee (golf), the Howell Equestrian Center, Hardee-McGee Field (football and lacrosse), and Montgomery Field (baseball), as well as the addition of the Kyle Rote Jr. Fieldhouse at Puett Field (soccer).
He also oversaw the creation of the Sewanee Athletics Hall of Fame, and was a key participant in the formation of the Southern Athletic Association, of which Sewanee has been a member since its founding in 2012. He has served on several NCAA committees, including the District III NCAA Postgraduate Scholarship Committee and the National Association of Collegiate Directors of Athletics.
"It's remarkable what Mark has built at Sewanee, especially in terms of both the expanded opportunities for our students and the improved facilities where student-athletes practice and play," said University Provost Nancy Berner. "I am grateful for his steady hand in leading Sewanee's Athletics Department for the past 26 years, and for his dedication to our students and to the ideals of sportsmanship."
The University of the South will conduct a national search for a new athletic director.