American Shakespeare Center returns to Sewanee for its annual residency.
The American Shakespeare Center (ASC) will be back on the Sewanee campus from Thursday through Saturday, Feb. 6-8. The visit will include two public performances in Guerry Auditorium as well as theater workshops with Sewanee students.
Thursday evening, Feb. 6, will feature their production of A Midsummer Night's Dream (pre-show music at 7 p.m., play at 7:30 p.m.); Saturday, Feb. 8, will feature their production of Imogen (ASC's retitled Cymbeline), once again with pre-show music at 7 p.m. and the play at 7:30 p.m. A talkback, a chance to discuss the play with the actors and director, will follow each performance. On Friday morning, ASC will engage students (grades six and up) from Franklin and Grundy County schools with a special 90-minute production of Dream.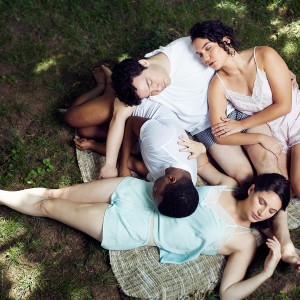 ASC's production of A Midsummer Night's Dream wades into a bayou of masked hobgoblins, enchanting nymphs, and imps who sing the blues. Featuring the oblivious Bottom, plucky Helena, and mischievous Puck, A Midsummer Night's Dream boasts some of Shakespeare's most beloved and iconic characters.
The production was inspired by 1930s New Orleans: "A time close enough to ours to latch on to, but one where magic (voodoo) lives side by side with 'civilization' as we recognize it," says director Nathan Winkelstein. Original music in this production, drawing inspiration from bluegrass to bebop to barbershop, sets the scene of the magical bayou. ASC's actor-musicians play live music before the show and during intermission, covering modern classics that riff on the themes of Shakespeare's play.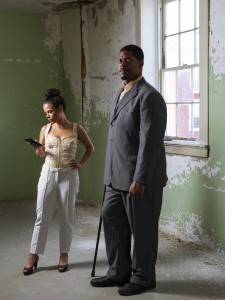 Music plays an expanded role in the production of Imogen, where contemporary culture clashes with a world of kings, queens, and princesses. "Imogen is at the center of Shakespeare's play and we've given her top billing," says director Vanessa Morosco about the decision to rename Shakespeare's Cymbeline after the princess, Imogen: "… the play [Shakespeare] wrote is about the lionhearted young daughter of a king who defies polite society by marrying for love, turns her world upside-down—and gets a second chance at life."
Imogen is a tale of romance and adventure perhaps best known as "Shakespeare's fairytale." King Cymbeline promises to marry his daughter Imogen to his stepson Cloten, while Imogen has secretly eloped with her best friend, Posthumus. Disguises, mistaken identity, a missing head, and nefarious plots complicate this tale of love and purity.
The University of the South is a charter member of American Shakespeare Center's academic leadership consortium. The partnership brings the company's national tour to the University each year, and ASC hosts Sewanee students and scholars at its home theater, Blackfriars Playhouse in Staunton, Virginia. On-campus workshops, covering topics from stage combat to unraveling Shakespeare's text, are offered by ASC actors in residency.
Two Sewanee students completed internships with ASC last summer, and this summer brings the opportunity for several more students to work as interns there. That experience will translate their study of Shakespeare from the page to production, education, and outreach.
The American Shakespeare Center's productions are intimate in scale, yet epic in scope, utilizing Shakespeare's staging conditions (universal lighting, minimal sets, actors playing multiple roles, cross-gender casting, and live music) to blend Shakespeare's stagecraft with a modern sensibility. The focus is on remarkable performances through expert acting and a focus on the language, rather than spinning tales with elaborate set pieces and electronic wizardry. The Blackfriars Playhouse was built in 2001 as the world's only re-creation of Shakespeare's indoor theater; the original Blackfriars Theatre burned in the 1666 Great Fire of London.