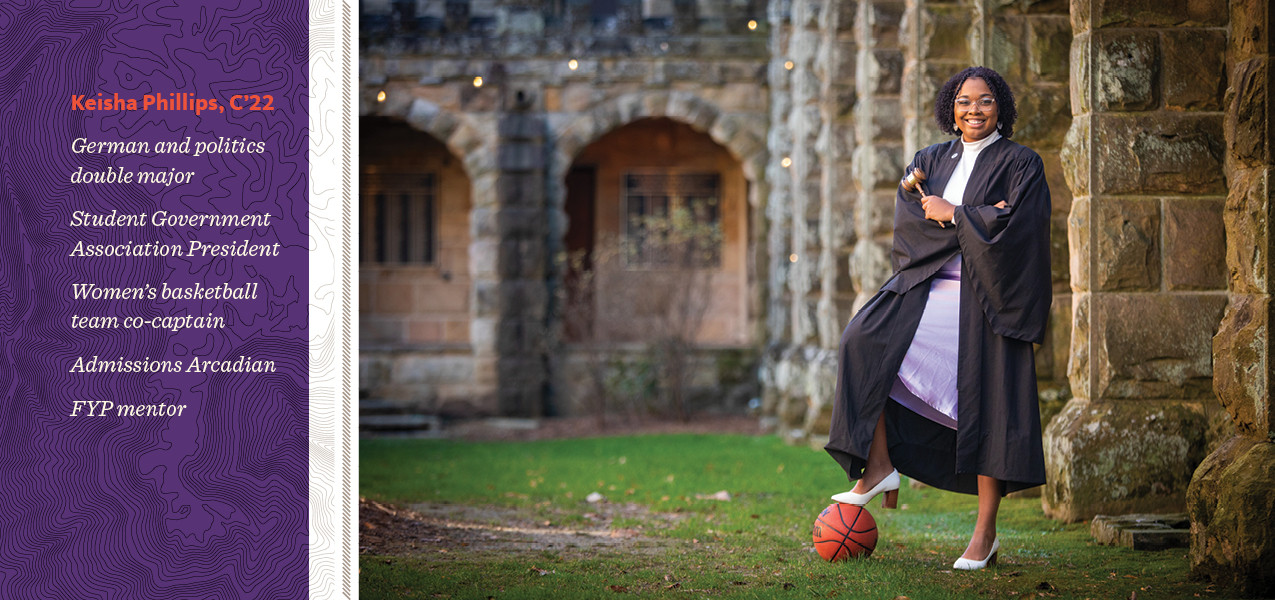 Dear Sewanee Community,
My time at Sewanee has been filled with opportunities for growth and discovery, and, as a senior, I have been reflecting recently on how passionate I am about this place. When I started my college search, I had never heard of Sewanee. I just knew that I wanted to end up in a place where I would be pushed academically, where I could play on a competitive team, and where I could cultivate my talents and interests. At Sewanee, I found all that and more.
During my time here, I have studied abroad in Berlin to learn more about my home country and my identity as a German woman. Through the ACE internship program—which offers internships available only to Sewanee students—I was able to work with the Tennessee Justice Center and strengthen my focus in politics.
My sophomore year, I was voted co-captain of the women's basketball team, which has helped foster my love of team sports and given me increased confidence in my leadership skills. I am also honored to serve as the current president of the Student Government Association. In this position, I have seen firsthand how selfless the Sewanee community is, both on the Mountain and off.
The support of the Sewanee family and the many ways in which we celebrate one another is something that I don't think you see at every university. That is what I love most about Sewanee–how much we all care about every member of this remarkable community. I know that none of the incredible experiences I have had here would have been possible without the support and generosity of the Sewanee family. Thank you to everyone whose gifts have helped to contribute to my Sewanee successes and those of the students who will come after me.
Sincerely,

Keisha Phillips, C'22