---
sans training instructions (University Employees)
1. To begin your training, click the link below:
2. At the login screen, make sure to choose Log in with Google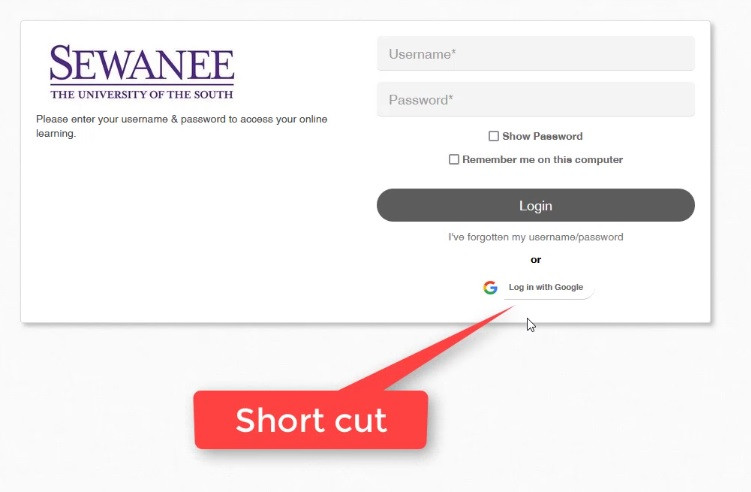 3. Click Continue to my dashboard to begin: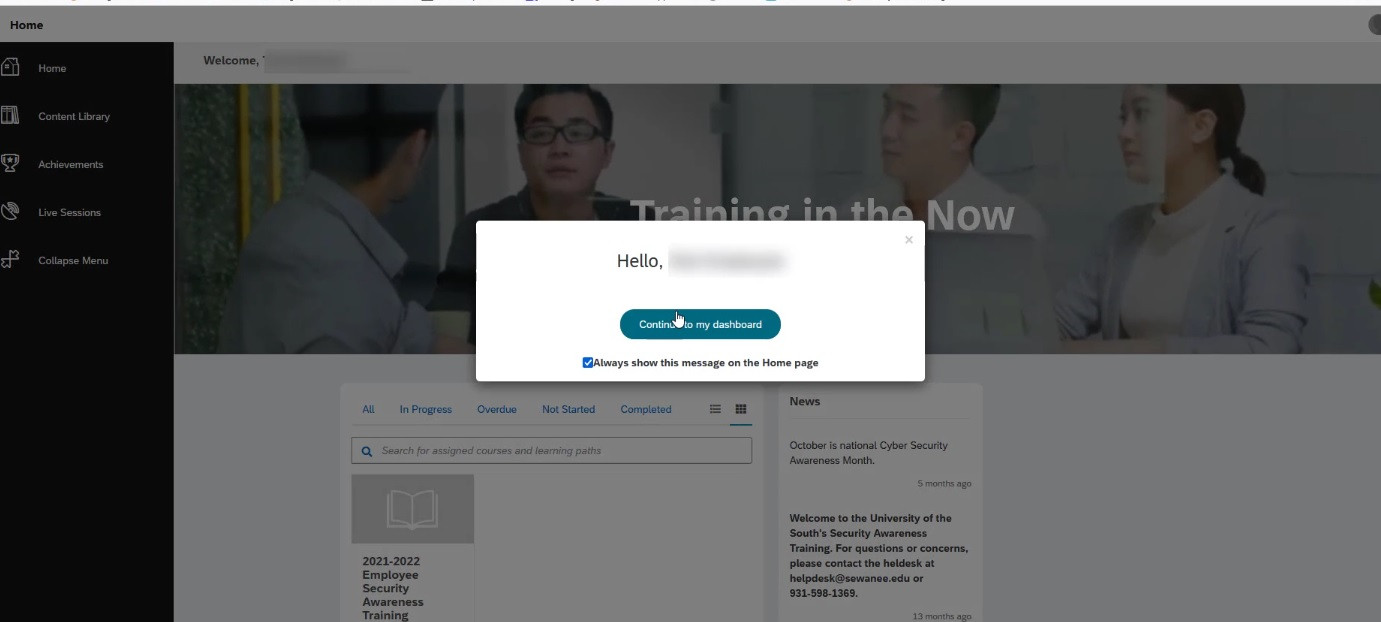 4. From the dashboard, click on the title for this year's IT security SANS training: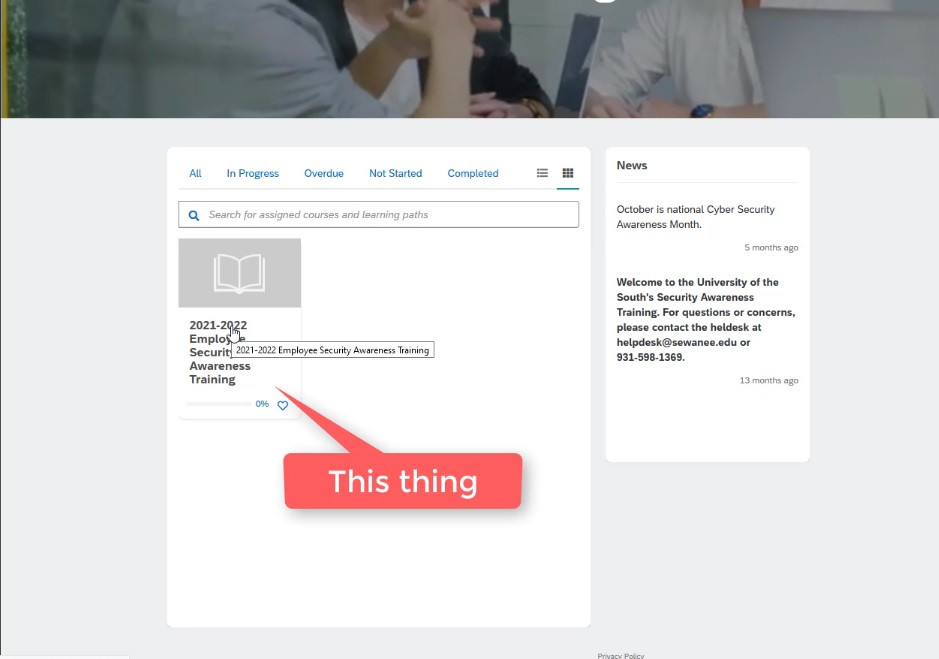 5. You may begin with the training at the top of the list, but you must complete them all: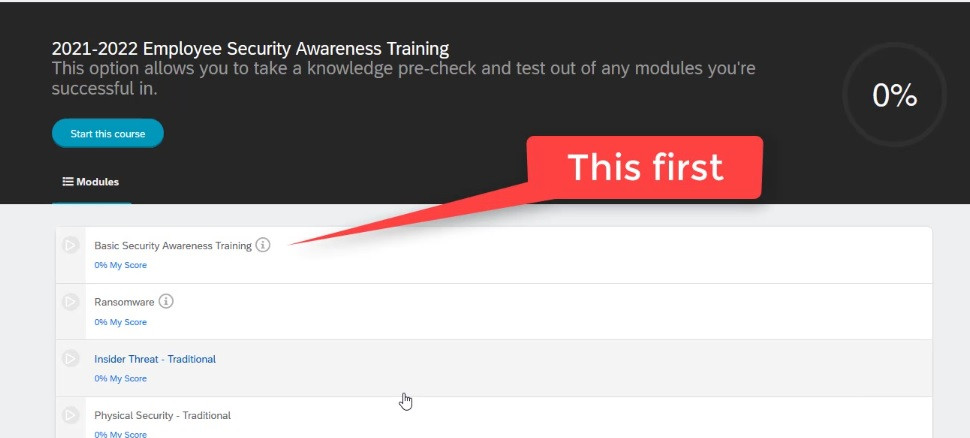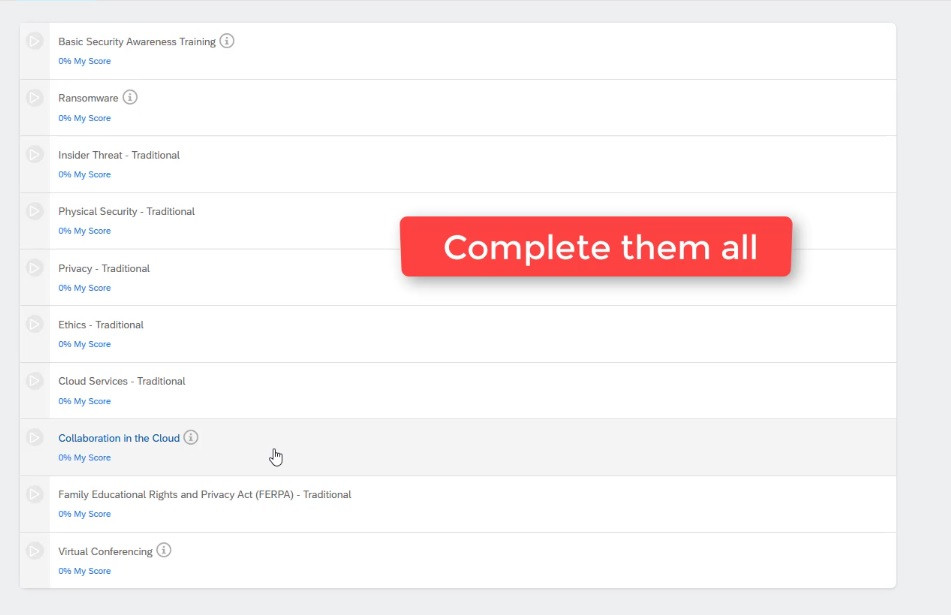 6. Once you click on a module to get started, you may choose to take a pre-test which may allow you to skip some modules: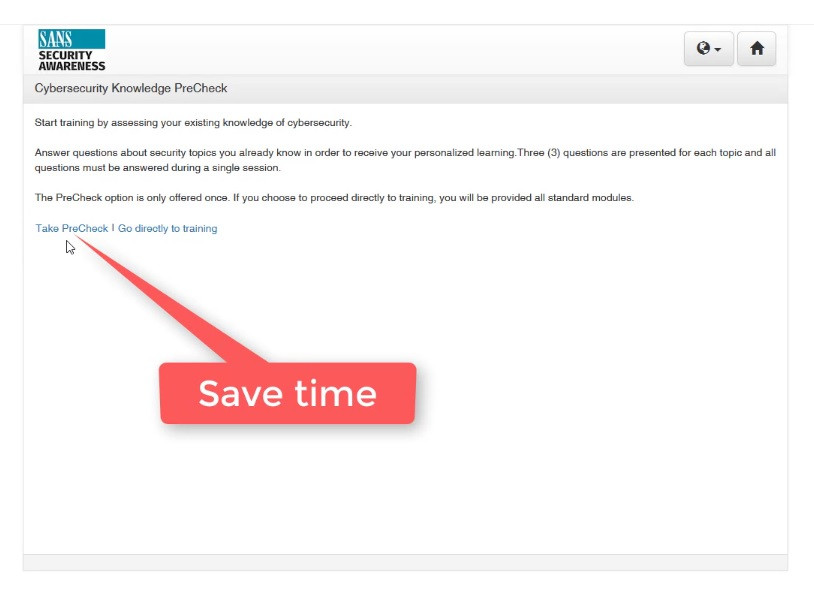 7. As you proceed through the pre-test questions, you will get immediate feedback on all of your answers. Wrong answers look like this: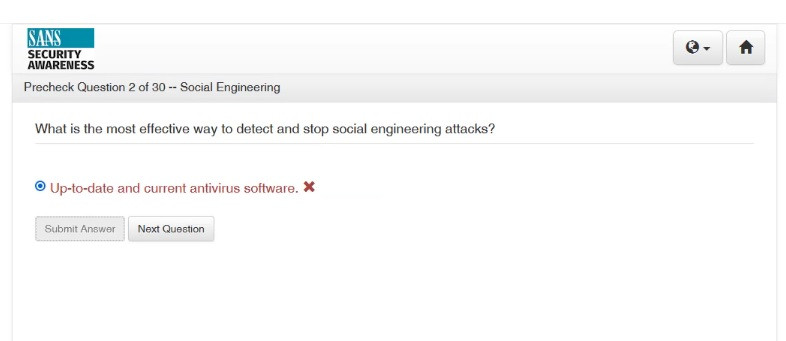 8. Once your pre-test is complete, you'll be presented with a screen which lets you know which modules you have successfully completed with your pre-test, and which modules you have left to do.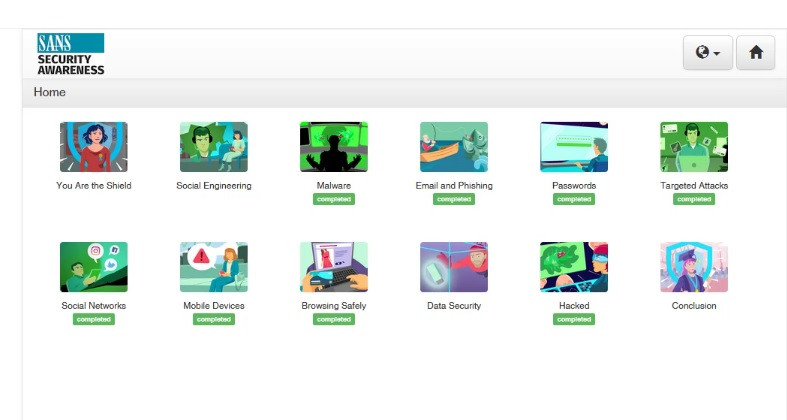 The modules marked completed are those which you can now skip over.
9. Click on any modules not marked as completed. Within these you'll be presented with a short video to watch, followed by a short quiz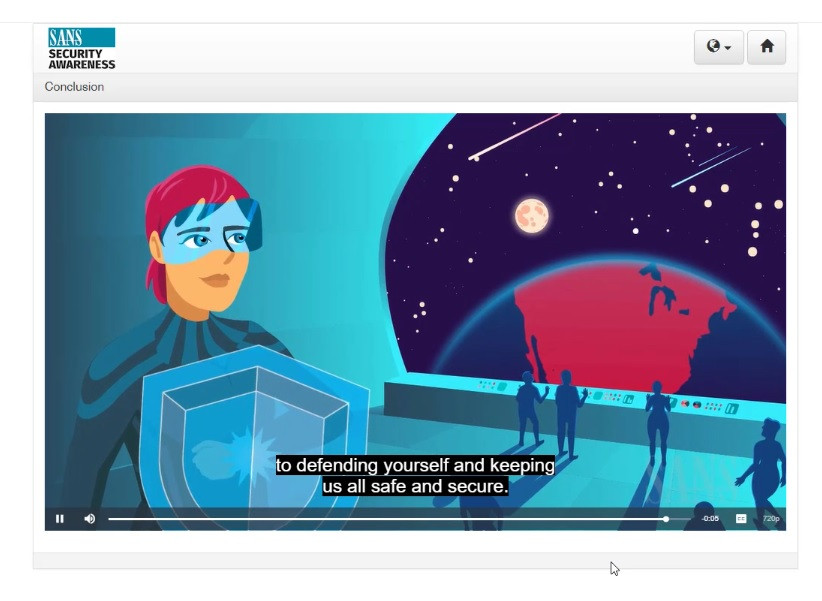 10. After completing all the modules, you will be presented with a confirmation screen. This screen gives you the chance to review what you have already learned, or you may simply exit the training.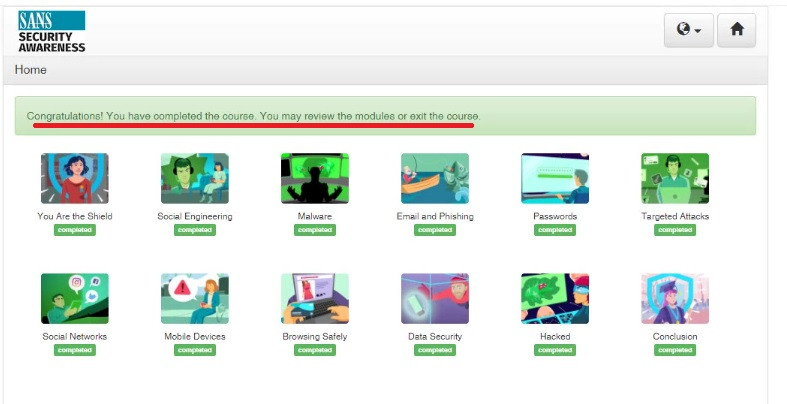 ---
Need help?
Call: 931-598-1369
Email: helpdesk@sewanee.edu