Using your favorite web browser, Navigate to appsanywhere.sewanee.edu
Once the page loads, you will see the login page, shown below. Please sign in using your Banner username and password.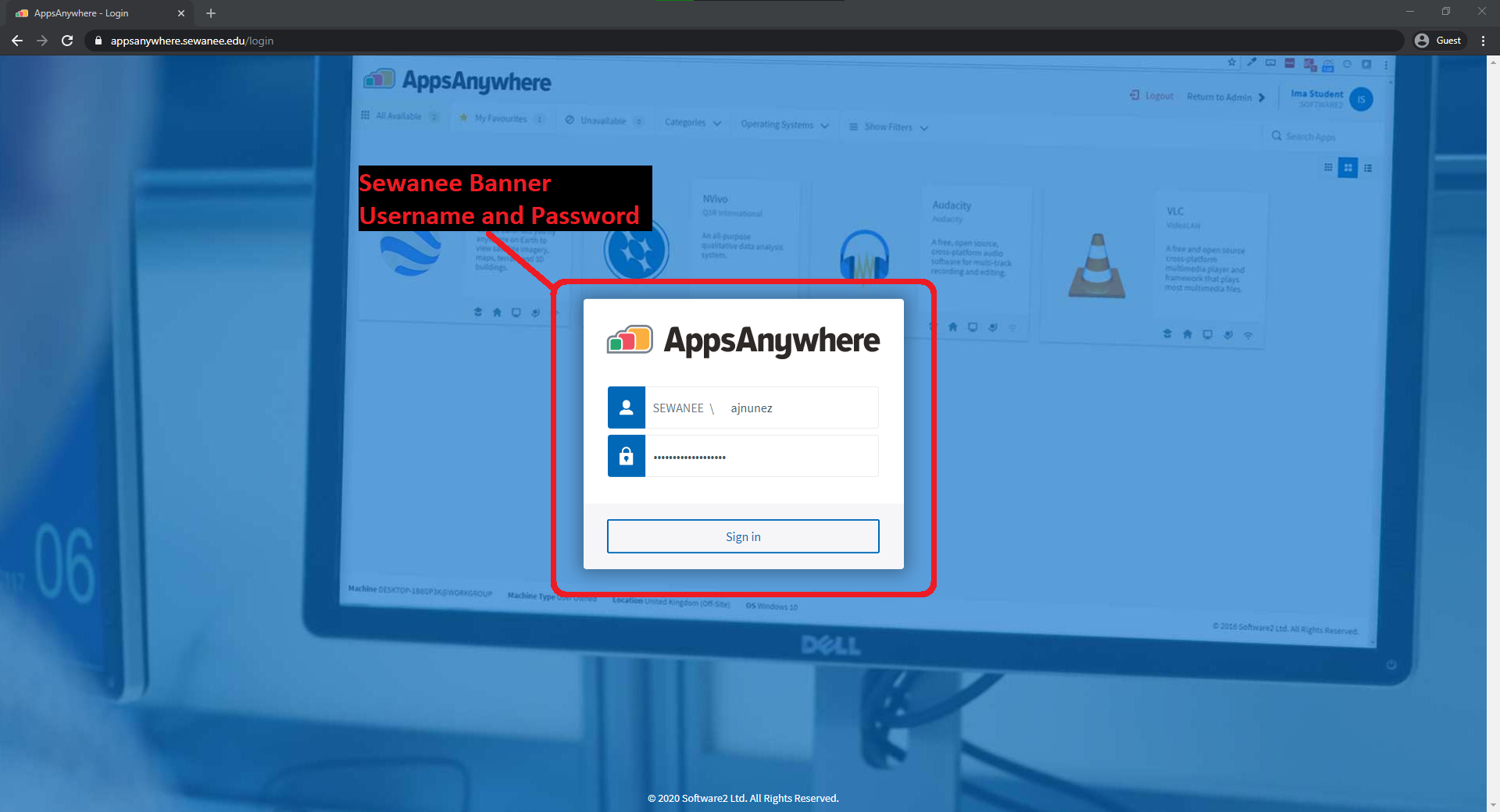 The first time that you browse to the page, you will see the following page. Please click the blue box that states, "It's my first time using AppsAnywhere on this device." It will start a download for the AppsAnywhere software. This will verify what kind of device you have so that it can show exactly what software is suitable for your device.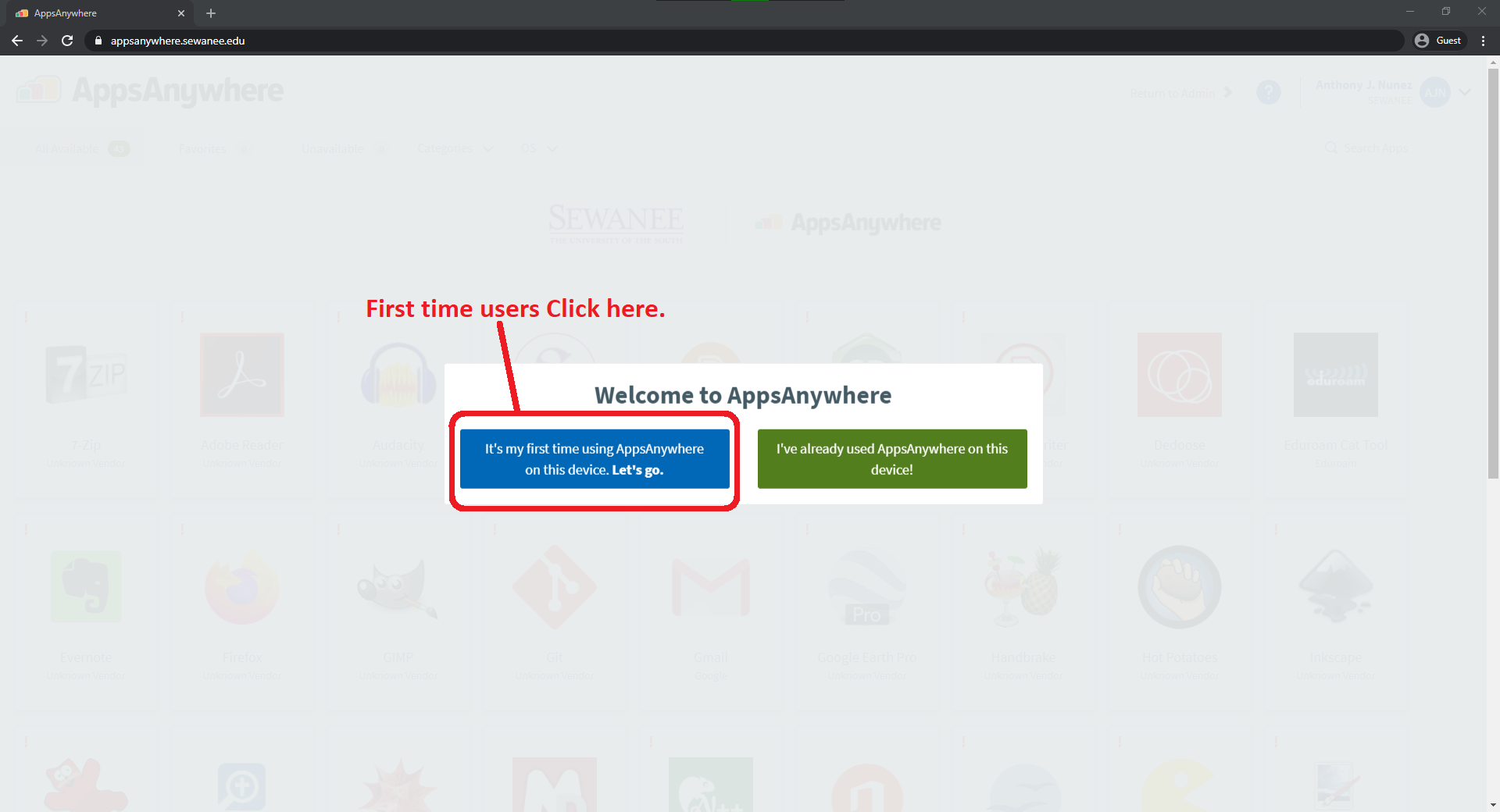 Please click on the downloaded software to install it. You will find it in the browsers download area or your computers Downloads folder.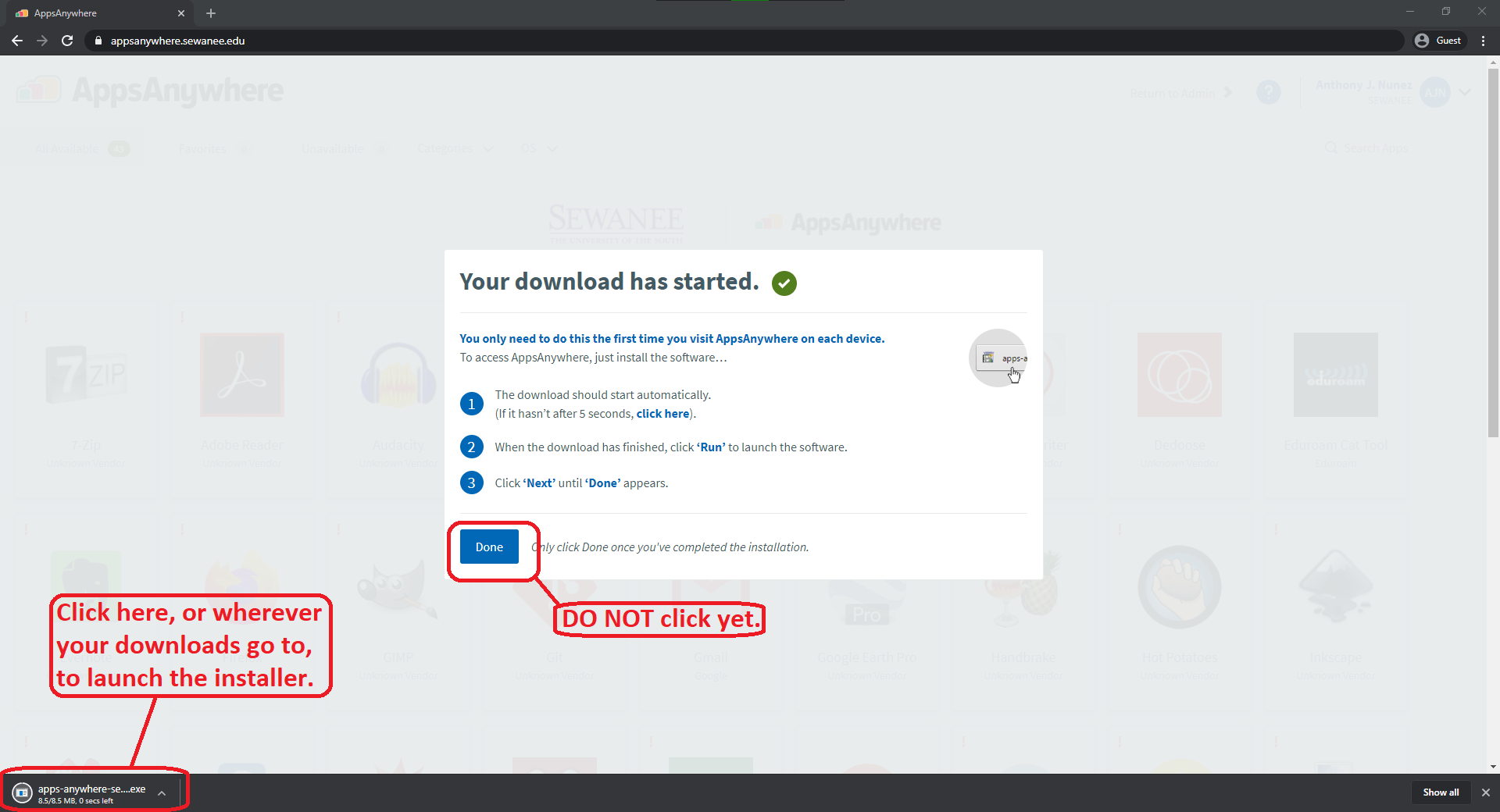 You should see the following pop-up box. Click "Next".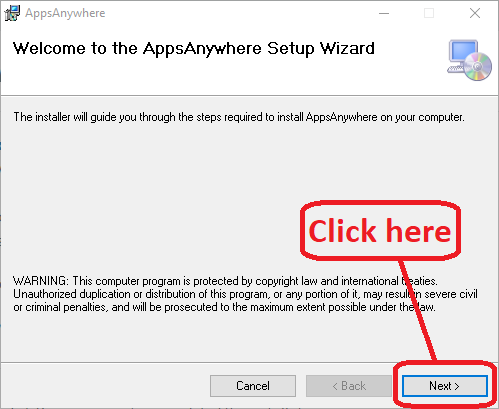 Click "Next" again.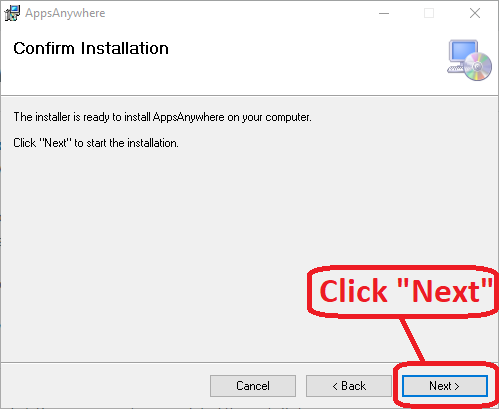 Finally click "Close". The software is now installed.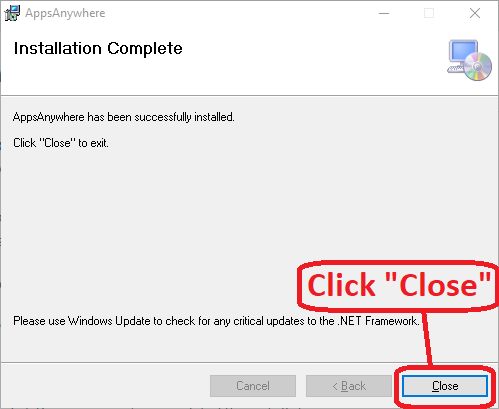 The AppsAnywhere will run quickly. Once the following screen disappears you can proceed.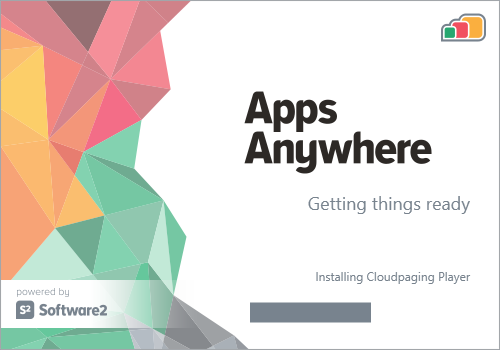 Back on the web browser, you can click "Done". This pop-up will go away and you can continue onto the next step.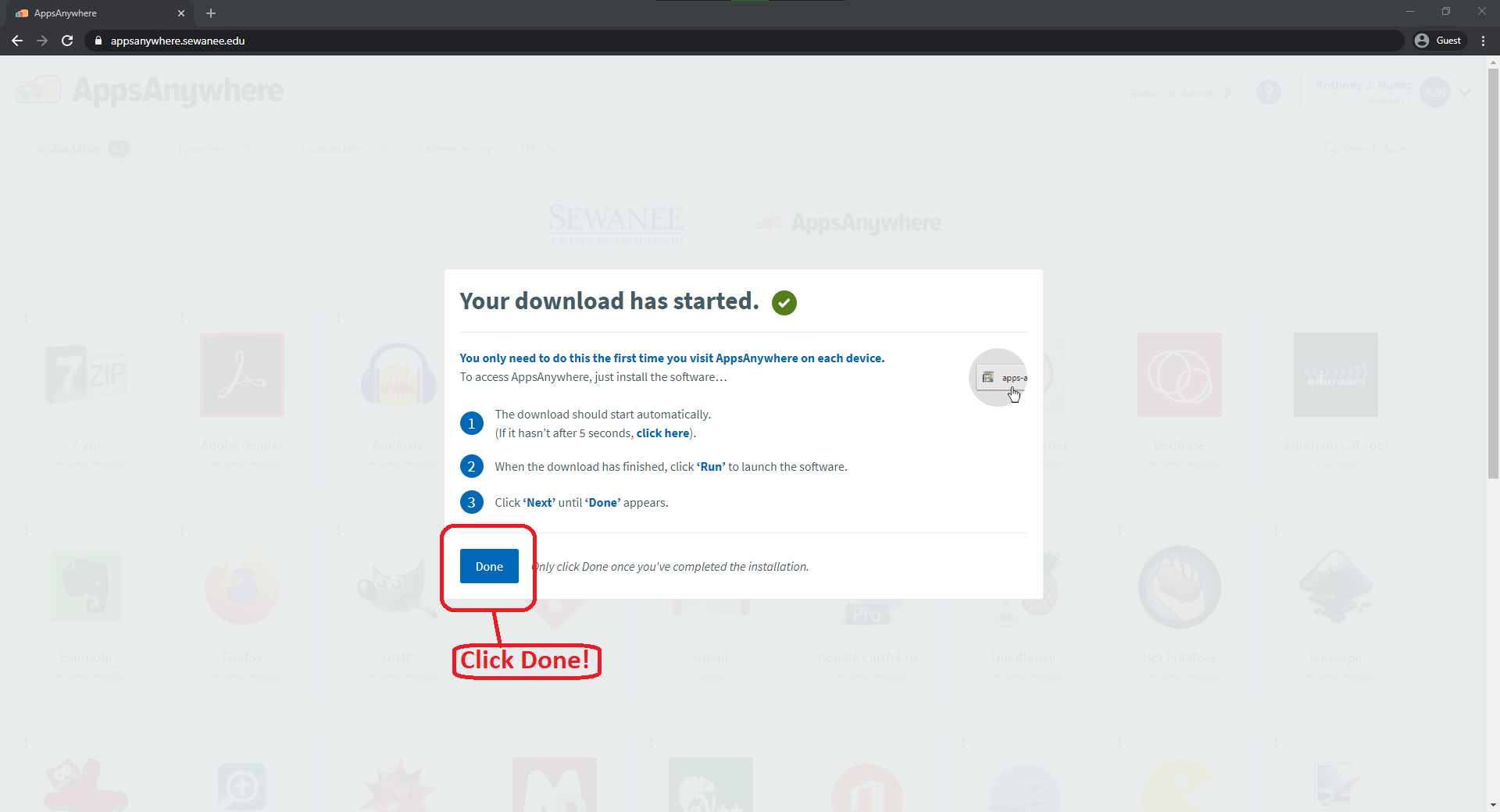 After the Step 9, this screen will show. It is VERY IMPORTANT to make sure that you check the "Always allow AppsAnywhere.sewanee.edu to open links of this type in the associated app." box. Then click "Open AppsAnywhere Launcher". You should only have to do this the first time, if you have made sure to checkmarks the box.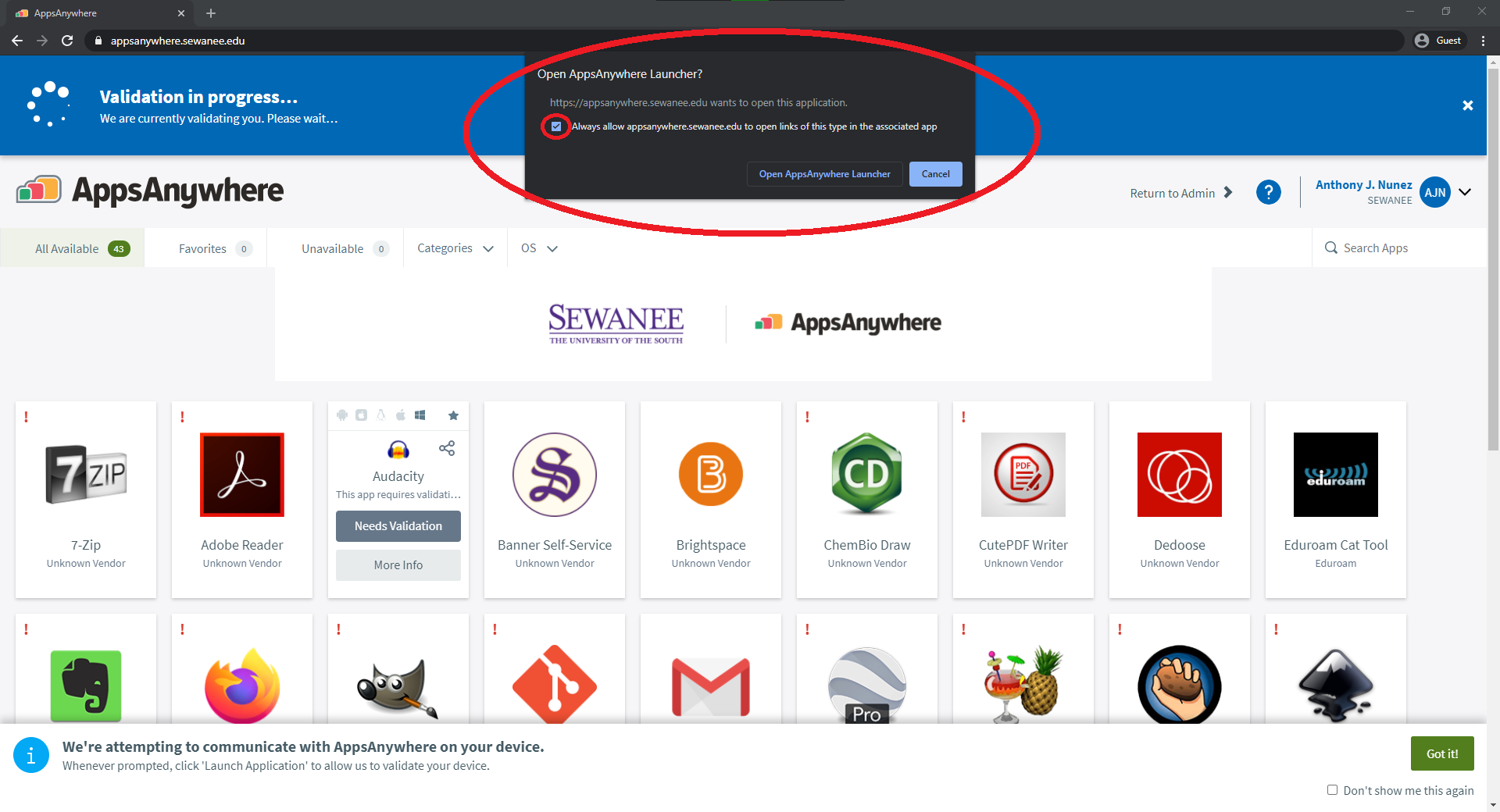 Once the top part of the screen turns Green, like the image below, you are now able to browse and interact with the software and webpage links on the AppStore.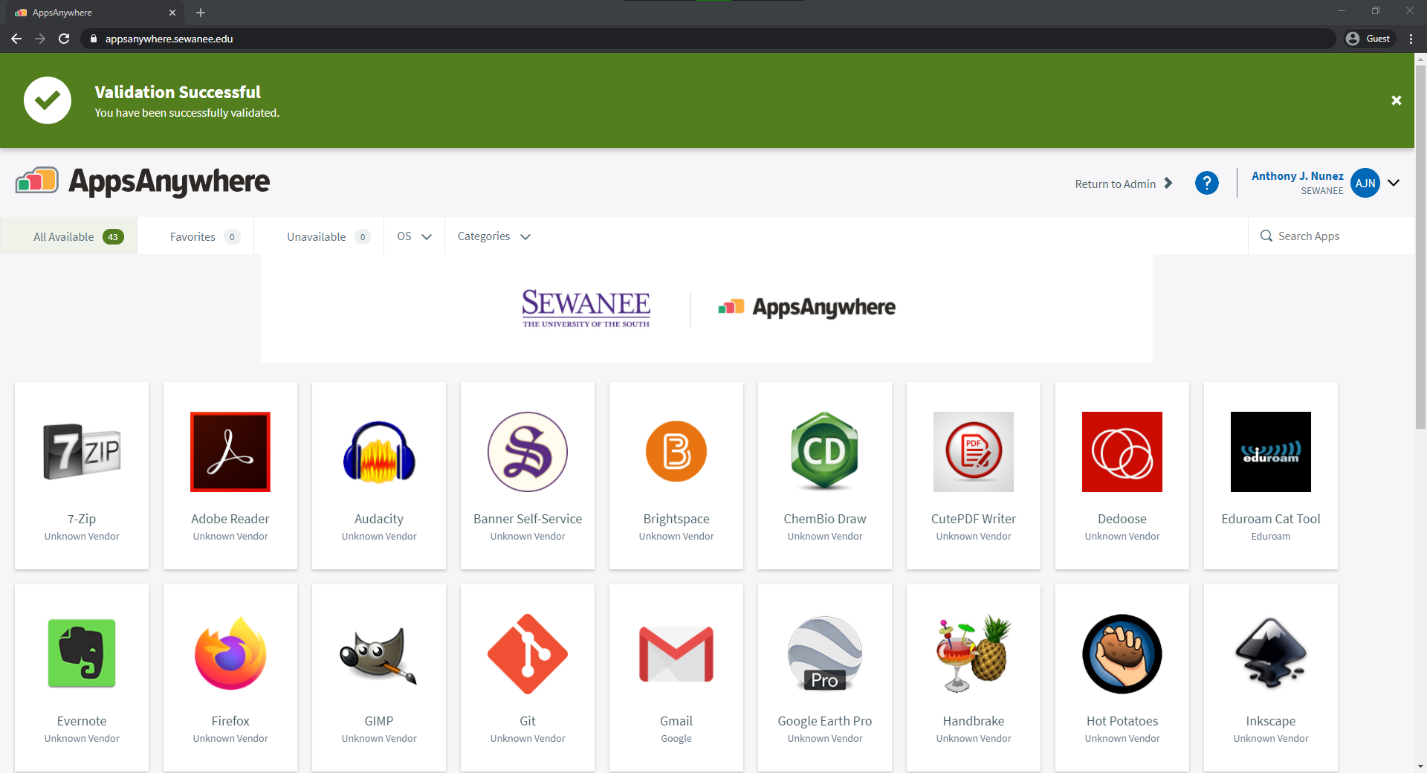 Based on your operating system and if you are logged in on campus or off-campus, you will have a selection of options to choose from. There are a few options above the applications list that you can browse with and choose from.
Please feel free to take a look around and if you do not see something you need or you have any questions, email the helpdesk at helpdesk@sewanee.edu.