Seminar leaders
Dr. Sybil Jordan Hampton
Dr. Hampton grew up in Little Rock, Arkansas, where she was among the second group of African American students to attend Central High School in 1959, two years after the Little Rock Nine integrated the school. Dr. Hampton graduated in 1962, and received her B.A. degree in English literature from Earlham College in 1966. She then earned her M.S.T. degree in elementary education from the University of Chicago in 1968, her M.Ed. degree in higher education from Columbia University Teacher's College in 1982, and her Ed.D. degree, also from Columbia, in 1991. Dr. Hampton is currently working as a Principal Consultant in higher education based in Little Rock, Arkansas. Read more about Dr. Hampton's life here.
---
Linnea Minich
Linnea Minich is an Information Literacy Librarian in the Jessie Ball duPont Library at the University of the South. She holds a B.A. in English Language and Literature from Covenant College, a Master's degree in Linguistics from the University of South Carolina, and a Master's degree in Library and Information Science from the University of Kentucky. For several years, she taught First-Year English. At the University of the South, she works closely with researchers–students and faculty across the humanities, arts, sciences, and social sciences–one-on-one and in classroom settings to design instruction and assignments that fit their class objectives. Minich teaches a for-credit library course that focuses on finding and using information in academic research and in everyday life. She is deeply committed to giving student researchers agency in their own learning by promoting inquiry and inclusion.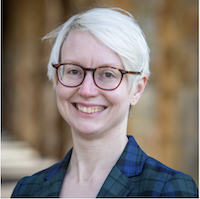 ---
Dr. romulus stefanut
Dr. Romulus Stefanut is the School of Theology librarian and a faculty member in library instruction and theology at the University of the South. Dr. Stefanut holds a Ph.D. in Biblical Studies from the University of Chicago and an M.S. in Library and Information Science from University of Illinois at Urbana-Champaign. With more than a decade of teaching and library experience, Stefanut is passionate about equipping students with research and writing skills, as well as moving library collections and instruction into the digital age. He teaches classes on bibliography, research, and writing in the School of Theology, as well as electives in Early Christian literature. In addition to his teaching responsibilities, Dr. Stefanut facilitates workshops on religion and film, library technology, and coordinates reading groups focused on classical religious texts. He is also working to expand the duPont Library services in research practices and persuasive academic and professional writing.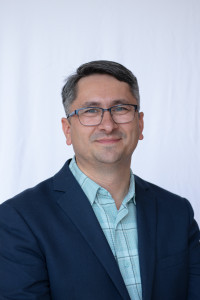 ---
DR. lauryl tucker
Dr. Lauryl Tucker is Associate Professor of English at the University of the South. She holds a B.A. from Sewanee as well as M.A. and Ph.D. degrees from the University of Virginia. Dr. Tucker has published articles about the works of Virginia Woolf, T.S. Eliot, C.S. Lewis, and Stevie Smith. Her recent book, Unexpected Pleasures: Parody, Queerness, and Genre in 20th Century British Fiction, focuses on the intersection between gender and humor. She specializes in modern literature and teaches an array of courses, including "British Fiction Right Now," "Modern Drama," and "Joyce." She especially enjoys teaching "Literature and Composition," which allows her to teach students how to write more creative, persuasive, and compelling essays.
---
keynote speaker
Dr. Terry Papillon
Dr. Terry Papillon is Dean of the College and Professor of Classical Languages at the University of the South. He holds a B.A. in Classics from St. Olaf College and a Ph.D. in Classical Philology from the University of North Carolina at Chapel Hill. At the University of the South, he teaches courses in ancient Greek, Latin, classical civilization, mythology and rhetoric. Dr. Papillon is a renowned scholar on the Greek rhetorician Isocrates. Prior to joining the faculty at the University of the South, Dr. Papillon taught at Virginia Tech University for many years and directed the University Honors College.