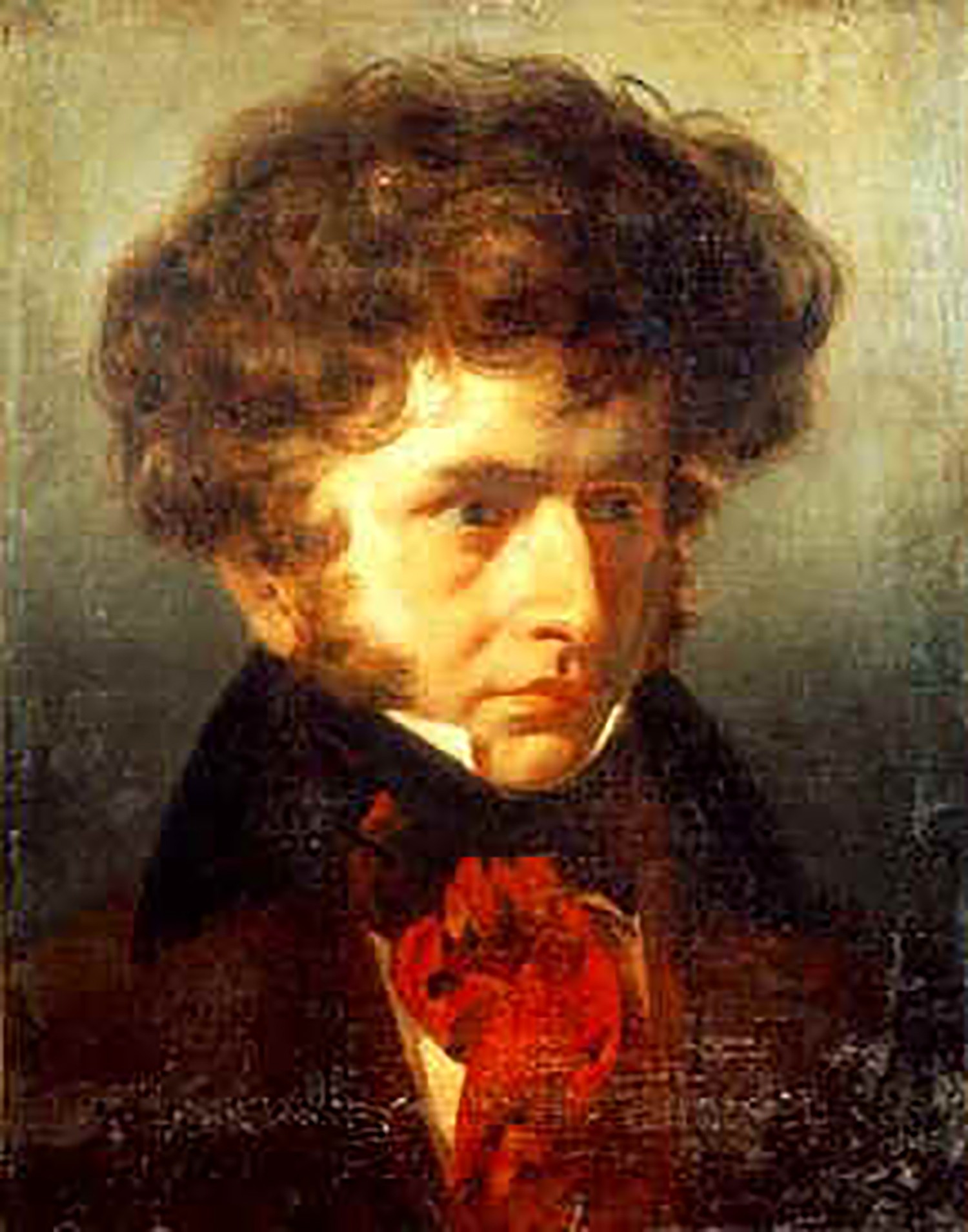 This week's featured composer at the Ralston Library is Hector Berlioz (11 December 1803 – 8 March 1869), an oddity of the classical world. Undoubtedly a man of great creativity and talent, he nonetheless struggled throughout his lifetime to reconcile reality with his high expectations of fame and success. Berlioz is best known for his Symphonie Fantastique and Harold in Italy symphony.
One of the stumbling blocks to Berlioz's full acceptance by the French musical elite of the day was his path to fame. Berlioz was a rebel, receiving little formal music education and teaching himself the rudiments of music from a young age. Unlike most composers, Berlioz never learned the piano well, instead playing the guitar and flute. This was almost unheard of in Berlioz's day, as most of his contemporaries began even the most complex of symphonies with a sketch on piano. Berlioz nevertheless felt that it freed him from what he saw as the 'limits' that keyboard playing places on a composer's creative muse.
Berlioz staged a major coup in the established world of French music when he won the Prix de Rome at the age of 27. The prize was a blessing and a curse: although it was the most prestigious scholarship a young French composer could win, it stipulated several years of study and residence in Rome, taking him away from Paris just as he was on the cusp of fame. Berlioz spent several unhappy years in Italy before returning to France to restart his domestic career.
Growing up in the time of Byron and the romantic poets, Berlioz took pride in his rebellious flouting of convention, seeing himself as a Byronic hero and rebel in the world of music. This earned Berlioz few friends in the establishment however, and those who spent many years fighting their way up through the ranks of the conservatories and academies were quick to dismiss him. For the rest of Berlioz's life, he found himself out of fashion in his native country. Berlioz struggled with debt throughout his thirties and forties, and his attempt at fame on the operatic stage, Benvenuto Cellini, managed only four complete performances.
Berlioz's spirits rallied with a successful revival of his symphony Harold in Italy; in the audience was Nicolo Paganini and a young Richard Wagner. Paganini personally congratulated Berlioz after the concert and the up-and-coming Wagner viewed the performance as a formative moment in his life. After a few more years of struggle in France, Berlioz finally found success abroad in England and Germany. The younger generation of composers considered Berlioz a trailblazer, and, remarkably, he began to assume the position of an elder statesman in classical music. Berlioz's life was nonetheless plagued by ill health and tragedy; himself a sufferer of stomach disease, he was preceded in death by both of his wives and his son. Only able to enjoy his success for a short span of a few years, he died in Paris in 1865.
This week, we'll be exploring Berlioz's best compositions with a lecture and listening session on Monday, December 10, from 3-4 PM, featuring the Symphonie Fantastique and Harold in Italy. Check our schedule for our Beethoven sessions this week, whose birthday we'll also be celebrating. Please also note that, due to Winter Break at Sewanee, the Ralston Library will be closed from December 16 until January 15.