Hello, and welcome to the first of what I hope will be a long series of weekly updates from all of us at the Ralston Listening Library. At the beginning of each week we choose a composer (typically one with a birthday around that time) whose music I discuss and feature in the Library's schedule of listening events. This week our team is exploring the life of Russian composer Alexander Borodin. Borodin, although certainly well-respected, is perhaps not the first name that jumps to mind when one thinks of Russian music. We all know the greats — Rachmaninov's sweeping piano concertos, Tchaikovsky's lovely ballets, Stravinsky's challenging brand of modernism. Borodin's music is nonetheless worthy of mention in the same breath as his illustrious countrymen; indeed, his experiments with melody and his championing of a specifically Russian genre of classical music heavily influenced and made possible the music of many generations of Russian composers to come.
Borodin was born in St. Petersburg in 1833, the illegitimate son of a Georgian nobleman and a female serf. Life as a serf in Borodin's day was often harsh and short; serfs' movements and human rights were restricted by law, and they could be owned and sold just like slaves. Luckily, Borodin's father ensured a high-class education for his son and freed him on his deathbed. From a young age, Borodin exhibited a remarkable aptitude for both art and science; indeed, it was in the latter field as a chemist that Borodin spent the majority of his working life and achieved, as he saw it, his greatest success. He remains well respected in the history of chemical research for his work with organic synthesis and his discovery in 1869 of the aldol reaction.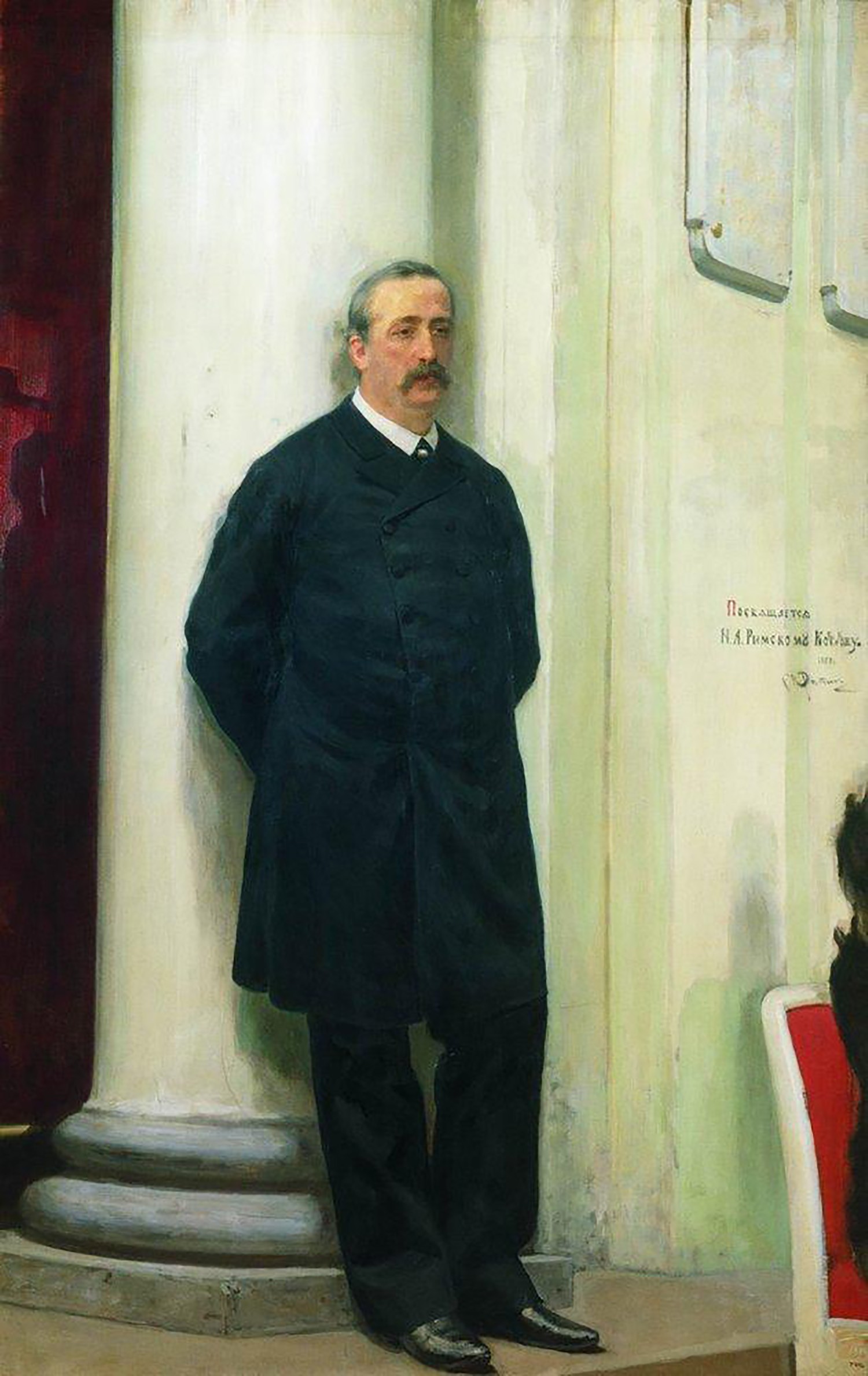 In 1862, Borodin, known to his friends as a good-natured and humorous man, fell in easily with Mily Balakirev, César Cui, Modest Mussorgsky, and Nikolai Rimsky-Korsakov, a group known as the "Mighty Five," the most famous collective of Russian classical composers in the 19th century. Borodin and his colleagues espoused nationalistic themes in their music, dedicated to bringing about a new school of specifically "Russian" music. They stood, oftentimes, in opposition to Pyotr Ilyich Tchaikovsky, their famous contemporary, whose music was often characterized as a part of the broader cosmopolitan European classical tradition.
The ideology of the Mighty Five is key to understanding Borodin's most famous works. For example, the stately tone poem "On the Steppes of Central Asia" evokes the sweep of the Siberian landscape in Russia's vast lands in the east. For Borodin's most ambitious project, the opera Prince Igor, the composer himself adapted the libretto from several medieval sources of Russian history and lore. Although today the cornerstone of his reputation, the composer never managed to bring the opera to completion, leaving Rimsky-Korsakov and Alexander Glazunov to pick up the pieces after his death from congestive heart failure in 1887. Remarkably, the "Polovtsian Dances" section of Borodin's masterpiece lives on in the popular consciousness today as the melody to Tony Bennett's "Stranger in Paradise."
Join us this week for a series of listening sessions exploring the remarkable life and work of Borodin.
Monday 3-4: "On the Steppes of Central Asia" and Symphony No. 1
Tuesday 4-5: Prince Igor (feat. "Polovtsian Dances").
Friday 3:-4: Borodin's String Quartets
Originally printed in the Sewanee Mountain Messenger, November 9, 2018.