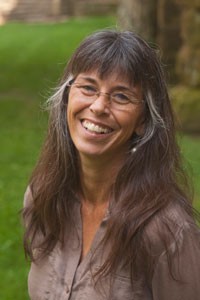 Nancy Berner became the eighth Provost of the University on July 1, 2017. Dr. Berner joined the administration as associate provost in 2012. Her portfolio in the provost's office expanded substantially over her five and a half years of service, culminating in her appointment as provost. Her many early projects included establishing the sponsored research office with the primary objective of faculty development; developing an interactive, multiyear University budgetary model to make strategic long-term budget decisions, and leading the annual budget development processes; and she guided the university though its most recent reaffirmation of accreditation review process. She also served as the University's Title IX coordinator for five years.
Areas of the University that report directly to the provost include the academic deans; student success, which includes student life and undergraduate admissions; athletics; library and information technology; and diversity, equity and inclusion. As provost, Berner established the University's Title IX office, and the Center for Leadership which supports the professional and leadership development of our employees to ensure exemplary employee performance through their continued training, engagement, and advancement. Berner has focused on eliminating institutional silos through collaborative planning processes such as strategic enrollment planning and the University's planning related to the COVID-19 pandemic.
Prior to joining the administration, Dr. Berner taught biology in Sewanee for twenty years and is the William Henderson Professor of Biology. While much of her work as Provost has focused on institutional operations, Dr. Berner remains dedicated to excellence in academics. She earned B.S. and M.S. degrees in Zoology from the University of Idaho, and her Ph.D. in Biological Sciences at Stanford University. She involved countless undergraduate students in her research program that focused on amphibian overwintering physiology and the effects of global climate change on amphibians. She has received over a half-million dollars in funding from the National Science Foundation and other granting agencies for her research. She leveraged her NSF funding to recruit students underrepresented in STEM research and majors, and joined a multi-institutional team in investigating student and faculty motivators and barriers to undergraduate research opportunities that focuses on underrepresented students.