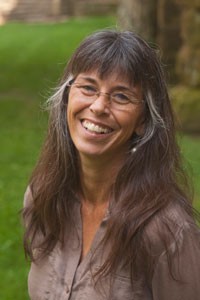 Nancy Berner became the eighth Provost of the University on July 1, 2017. Prior to accepting her current post, Nancy served as the provost's primary associate in overseeing the day-to-day operations of the University and in executing strategic and operational initiatives as associate provost starting in 2012. In recognition of her increasing duties, she was named vice provost for planning and administration in 2014, and vice president for planning and administration in 2016. Prior to joining the provost's office, she taught biology at Sewanee for 20 years.
"Nancy's knowledge of the University is deep, and her service has been exemplary," said McCardell. "It was apparent, after observing Nancy's commitment and dedication to the University, her collaborative leadership style, and the positive results achieved by her in so many varied undertakings, that the best successor to John Swallow was already on campus."
Berner's responsibilities and accomplishments since joining the provost's office have been broad and numerous. She took responsibility for the University's ten-year report to the Southern Association of Colleges and Schools Commission on Colleges (its regional accrediting association), a process that resulted in accreditation being reaffirmed in 2016. She has served as the University's Title IX coordinator, charged with monitoring compliance with those laws and regulations.
Perhaps less visible but also important, Berner convened a group to organize communications for the Advising Task Force, as part of an innovative new academic advising system. She designed and maintains an interactive, multiyear University budget model that is used to make strategic long-term budget decisions and leads the annual budget development processes. And she also chaired a Search Advisory Committee to assist the vice-chancellor in finding a successor to Donna Pierce as general counsel.
Berner is the William Henderson Professor of Biology. In addition to her record of teaching excellence, she served as interim associate dean of the College, was elected to two three-year faculty terms on the Board of Trustees, and served on numerous administrative committees including the Campus Master Planning Committee, Advisory Council, Coordinating Committee, and Strategic Planning Committee.