2022 Sewanee Ensemble Placement and Piano Auditions:
Tuesday, August 23, 1:00pm–4:30pm
See below for descriptions of the groups, director contact info, and directions for the placement encounters themselves. The placement encounters will occur Tuesday, August 23, 1–4:30, in Guerry Hall and St. Luke's Chapel, and will be scheduled around the meeting time you have with your academic advisor.
---
University choir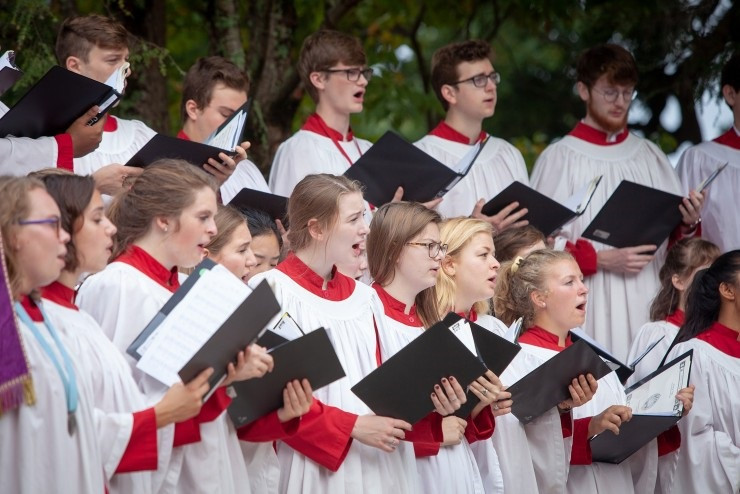 Come join one of the biggest student organizations on the University campus. The University Choir sings all Sunday Eucharist services at All Saints' Chapel as well as monthly Choral Evensong services. Membership consists of some 60 undergraduate students. This choir leads the music for Lessons and Carols, which draws over 3,000 students, staff and alums back to Sewanee in early December!
In your vocal placement encounter, be prepared to sing exercises to determine your range and voice part. Questions?
Contact:
Geoffrey Ward
(ghward@sewanee.edu).
---
Sewanee Symphony Orchestra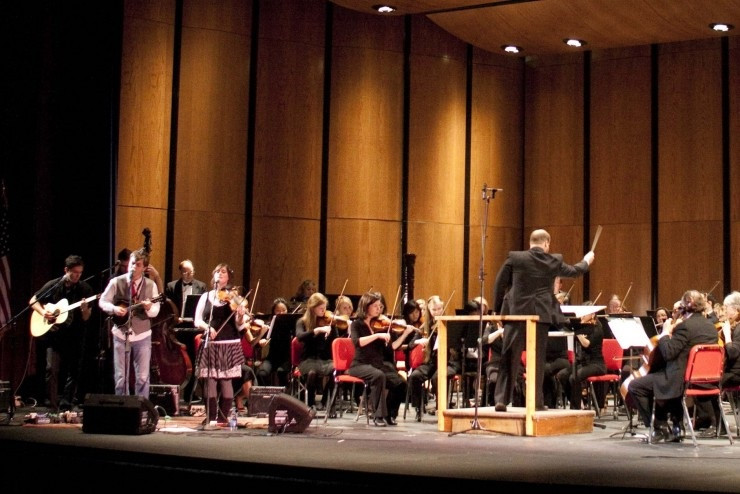 The SSO is a vivid reflection of our community. Most of the orchestra consists of undergraduate and graduate students, but you may also see the Dean of the College seated in the clarinet section or a former Vice-Chancellor playing with the cello section. The SSO also accepts talented community members. Along with performing, students in the Artistic Leadership Program (ALP) direct aspects of production, marketing, promotion, and library organization.
Please prepare a couple of scales, a slow movement or excerpt, and a faster excerpt. 5 minutes max!
Contact:
Stephen Ray Miller
(smiller@sewanee.edu).
---
University Jazz Ensemble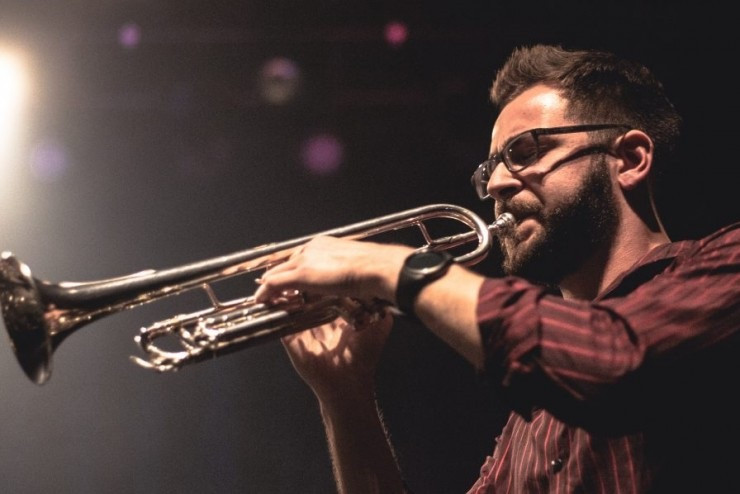 The Jazz Ensemble performs all types of jazz literature from early swing, contemporary fusion, to original compositions. The group consists of saxophones, trumpets, trombones, guitar, bass, drum set and keyboard. Much of the music is read, but improvisation is also available to musicians wishing to stretch themselves. Most solos are written out, but there is the option for a player to improvise over the chord changes if desired.
For the audition you will be asked to play major and minor scales (2 octaves) and sight read a jazz excerpt. Pianists and guitarists will also sight read a chord progression (for comping).
---
Sewanee Praise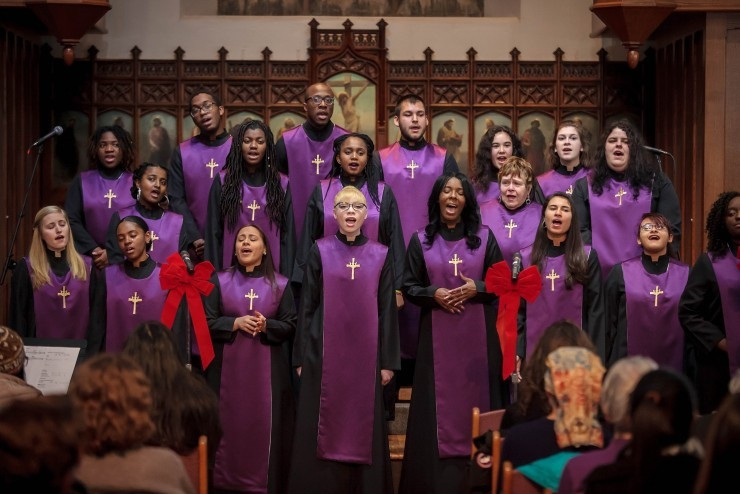 The University Gospel Choir, which performs under the name "Sewanee Praise," offers gospel music on the Sewanee campus. We sing spirituals, traditional and contemporary gospel, praise and worship, and contemporary Christian.
For the vocal placement prepare one song of your choice. Please bring a recording of it with you or the accompaniment for it. Demonstrate the ability to match pitch and be able to sing your vocal part against other parts of the choir. Questions?
Contact:
Prakash Wright
(pcwright@sewanee.edu).
---
A Cappella Group: Cambiata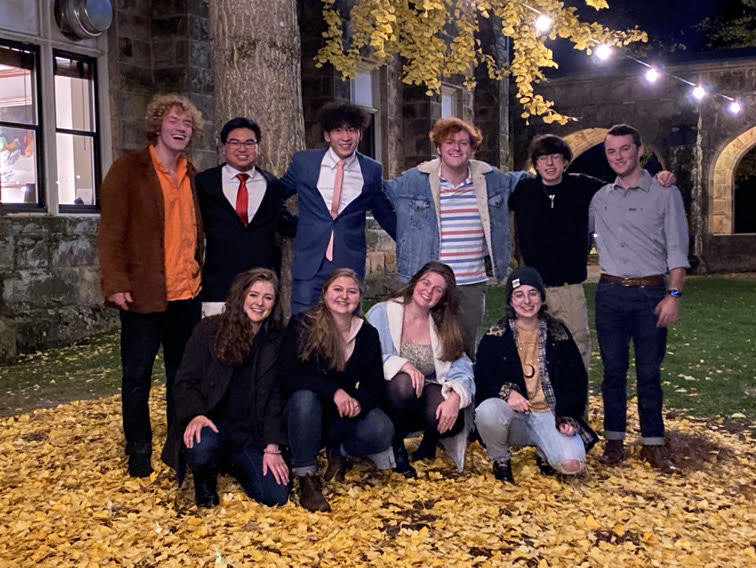 Cambiata is a co-ed, mixed voices contemporary a cappella group. We usually number about 15 in the group, with sopranos, altos, tenors, basses, and vocal percussionists. Our style tends to be a healthy mixture of recent radio hits and nostalgic throwbacks. We work hard and have a lot of fun together to put on the best show possible. Questions?
Contact: Katy Mae Elder (elderkm0@sewanee.edu) or Victor Esparza (esparvh0@sewanee.edu).

For the vocal placement, prepare about 30 seconds of any song that makes you sound good, whether it be Broadway, opera, pop, or classic rock. There won't be accompaniment, so be ready to sing solo. Also, we would like to know if and how well you read music, if and how well you can beatbox, and your comfortable vocal range.
---
Piano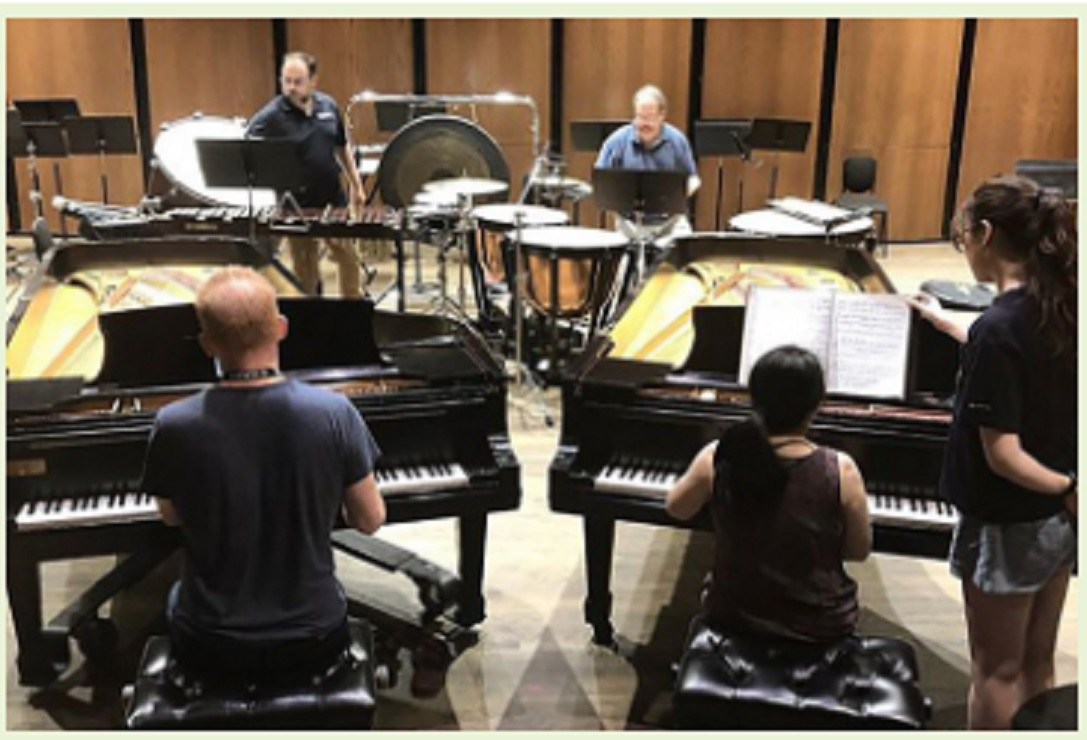 Piano is not an ensemble—but pianists do contribute to the Jazz Ensemble, Sewanee Symphony Orchestra, and Sewanee Praise, as well as accompanying instrumentalists and vocalists and sometimes serving as teaching assistants. Auditions for these positions, as well as scholarships for the piano lessons taught by Dr. Bernadette Lo (classical) and Kash Wright (jazz comping and improv), will be held at the same time as the ensembles—Tuesday, August 23, 1–4:30p.
Contact:
Stephen Ray Miller
(smiller@sewanee.edu).