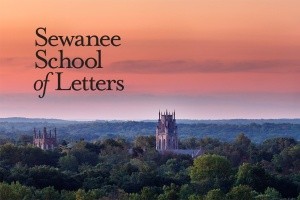 Attend our Information Session:
Wednesday, February 5
4:30pm-5:00pm
Gailor 128
The School of Letters is pleased to announce a Post-Baccalaureate Tennessee Williams Fellow position for a Sewanee graduate, thanks to generous funding from the Walter E. Dakin Memorial Fund. The position is for 14 months with the School of Letters, starting June 1, 2020. The fellow will be chosen on the basis of literary merit and as an extension of their undergraduate work will be assigned special projects aimed at both supporting the School of Letters, a graduate program in English and creative writing, and at helping the candidate learn more about the professional field of creative writing.
The Tennessee Williams Fellow will be responsible for assisting the School of Letters in planning for its summer sessions. Duties and responsibilities may include processing applications, preparing contracts, tracking thesis projects, payment processing, website and social media projects, and assistance with admissions, marketing, and advertising, with enrollment, and with events and event planning. The position will report to the Administrator of the School of Letters, but will be responsible to the Director as needed.
Bachelor's degree from the University of the South required; some office experience preferred. Applicants should have excellent writing and editorial skills, as well as reasoning and problem-solving skills. Use of Word, Google Docs and Sheets, and Xcel is helpful. Knowledge of Slate a plus. Must be able to do light lifting. The position will interact with many departments of the University, as well as with School of Letters faculty, students and visitors.
Applicants will supply a resume, cover letter, and a creative writing sample of not more than 10 pages of prose, 15 pages of playwriting or screenwriting, or 8 pages of poetry, via TigerNet to the attention of April Alvarez, Associate Director of the School of Letters at the University of the South.
Deadline is February 15, 2020.