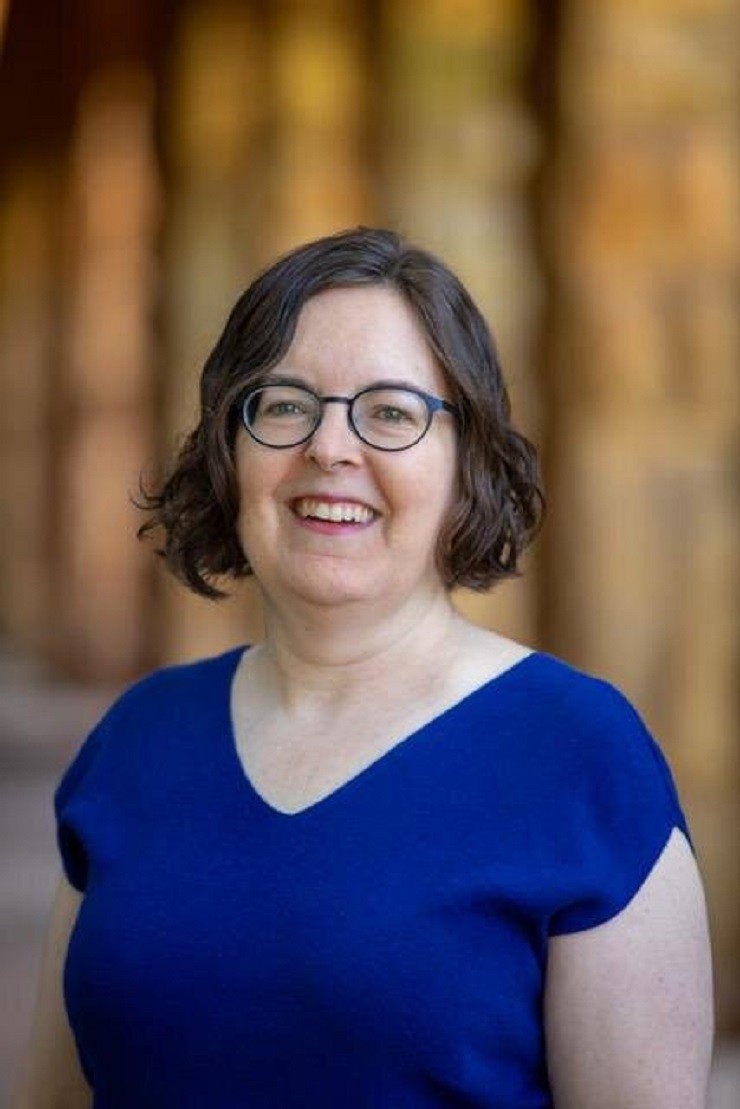 DERRY, NH, May 12, 2020 — The Trustees of the Robert Frost Farm in Derry, NH, and the Hyla Brook Poets today announced that the winner of the 10th Annual Frost Farm Prize for metrical poetry is Jennifer Davis Michael, for her poem, "Forty Trochees."
The 2020 Frost Farm Prize judge, Rachel Hadas, selected the winning poem after reading nearly 700 anonymous entries.
Hadas said this about the process and the winning entry, "Judging a poetry contest is a matter of sorting, seeing what sticks, whittling down some more, seeing what remains. 'Forty Trochees' survived all such processes; indeed, it seems to improve with each rereading. It's a clever and original poem, not one syllable too long; the trochees work; the effortless-seeming rhyme feels inevitable and yet also provides an added dollop of pleasure. Finally, despite the poem's skipping rhymes, the contents of 'Forty Trochees' somehow darkened for me on each fresh reading. The poem twinkles, but it's ominous, nevertheless. Maybe it was that sense of 'nevertheless' that caught and held me."
The Frost Farm Prize winner receives $1,000, and will be a featured reader at The Hyla Brook Reading Series at the Robert Frost Farm in Derry, NH.
Jennifer Davis Michael is Professor and Chair of English at the University of the South in Sewanee, Tennessee, specializing in British Romanticism. Her poems have appeared in such journals as Mezzo Cammin, Think, and Southern Poetry Review, and her chapbook, Let Me Let Go, came out in January from Finishing Line Press. She has also published a book of criticism, Blake and the City (Bucknell University Press, 2006).
She said, "I am deeply honored to have my poem selected by Rachel Hadas, and I'm delighted to know that metrical poetry is alive and well. While I often work in form, this poem was a departure for me in terms of style. I'm encouraged to try other innovations."
In addition to selecting the winner, Hadas chose the following Finalists:
Finalists (in alphabetical order)
"Janus Unhinged" by Amy Bagan from Wellfleet, MA.
"Isfahan" by Armen Davoudian from Stanford, CA.
"Get it Right" by Jamey Hecht from Beverly Hills, CA.
"The Sloth" by Leslie Monsour from Los Angeles, CA.
The 2020 judge, Rachel Hadas is the author of many books of poetry, essays, and translations. Her most recent collection is Poems for Camilla, published in 2018; in the same year her verse translations of Euripides' two Iphigenia plays were published. The recipient of awards including a Guggenheim Fellowship in Poetry and the O.B. Harrison Prize from the Folger Shakespeare Library, Hadas is Board of Governors Professor of English at Rutgers-Newark, where she has taught for many years.
About Frost Farm Poetry
Under the leadership of Robert W. Crawford, Derry Poet Laureate, Frost Farm Poetry's mission is to support the writing and teaching of metrical poetry. The Hyla Brook Poets started in 2008 as a monthly poetry workshop. In March 2009, the monthly Hyla Brook Reading Series launched with readings by emerging poets as well as luminaries such as Maxine Kumin, Sharon Olds and Richard Blanco. From there, the Frost Farm Poetry Prize for metrical poetry was introduced in 2010, with the Frost Farm Conference beginning in 2015.
For further information, email hylabrookpoets@gmail.com, or visit www.frostfarmpoetry.org or facebook.com/HylaBrookPoets or twitter.com/HylaBrookPoets.