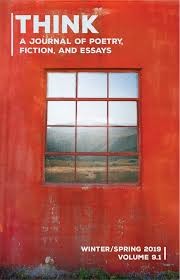 Sewanee Professor of English Virginia Craighill has published three poems in the most recent issue of THINK: A Journal of Poetry, Fiction, and Essays. THINK is a journal which publishes poems that emphasize craft as well as content.
They are responsive to metrical verse, to strategic rhyme, to inventive uses of nonce forms, and to free verse with a clear organizing principle. The journal looks for writing that seizes and holds attention and rewards it with revelation.
More information on the journal can be found here.
More information on the life and work of Professor Craighill is available here.