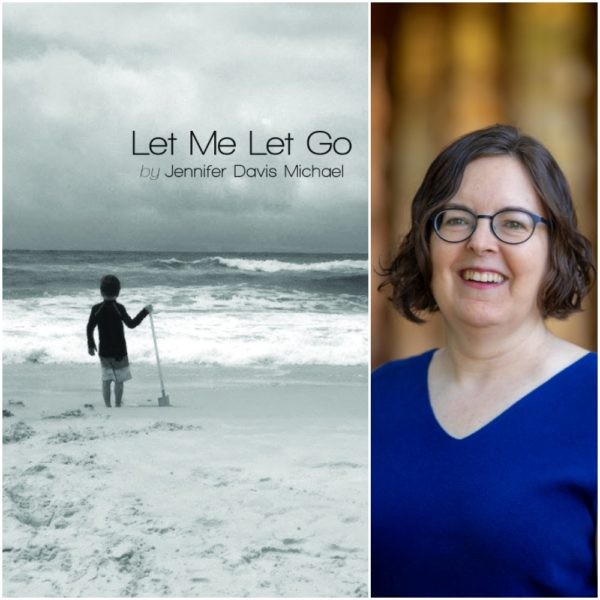 Wednesday, February 19
6:00pm
The Blue Chair
Our own Dr. Jennifer Michael will read from her latest published collection of poetry, Let Me Let Go in downtown Sewanee at The Blue Chair. Some reviews and information about Dr. Michael's latest poetry chapbook are below:
Jennifer Michael's chapbook Let Me Let Go is about liminal spaces: what exists there and what does not. Particularly interested in the movement of people —a four-pound baby, a father with dementia—she understands that something magical happens in approaching the crossing. At the same time, there is a stubborn love that connects us when we are in the same space. At stunning ease with meter, Michael brings together a set of unexpected frameworks—traditional and not—with the result that the reader doesn't want to "let go." I heartily recommend this lovely book.
–Kim Bridgford
Jennifer Michael's Let Me Let Go explores the shifting nature of borders between self, parent, child, neighbor, and stranger. There are things that need to be said, maybe "not yet the last things," but, even so, crowding in on "the narrowing space" our lives inhabit are the realities of dementia, stroke, premonition, admonition, nightmare, border guard, as well as the endless preparations we make that still don't prepare us for "when news breaks," close to home or elsewhere. Perhaps that is why, as Michael says, "tenderness and ritual/are all the answers that we have." Whether navigating hallway or beach, grocery aisle or trail home among fireflies, Michael reminds us of "the sublime reach that pulls, gives back,/pulls and gives back" and, at least for a while, we believe we might find rest within, and maybe even beyond, the too often incomprehensible immensities that surround us.
–Jeff Hardin
Storytelling is central to Jennifer Davis Michael's quietly assured art, an art in which infinity is glimpsed through the domestic. So the "always moving water of the ocean" finds its place in her childhood as "a tiny sea enclosed by shoveled walls," and an indigo bunting discovered dead on a suburban driveway is seen as " a piece of sky…come to earth," awaiting the "tenderness and ritual" that her poetry can provide for it. This is an artful debut volume, whose brevity only leaves us hungering for more.
–Charles Martin
Come support Sewanee's local artists at the Blue Chair this Wednesday!