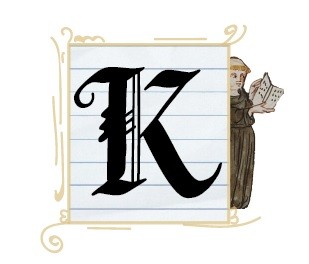 Sewanee English major Claire Crow C'21, along with Becca Leppert (a student at George Washington University) have started a podcast on medieval literature and culture called Knight School. In this charming and informative podcast, Claire and Becca invite scholars, academics, and experts to conduct deep dives into medieval history and culture.
Crow, who engaged in a study abroad program in Oxford, England last semester, majors in English and Medieval Studies at the University of the South. Leppert studies Religion (with a focus on medieval Christianity) at George Washington University.
In their most recent episode, Crow and Leppert discussed The Exeter Book with Dr. Megan Cavell who teaches and research medieval literature at the University of Birmingham.
Follow and subscribe to this wonderful new podcast Knight School from their website here:
https://knightschoolmedieval.wordpress.com