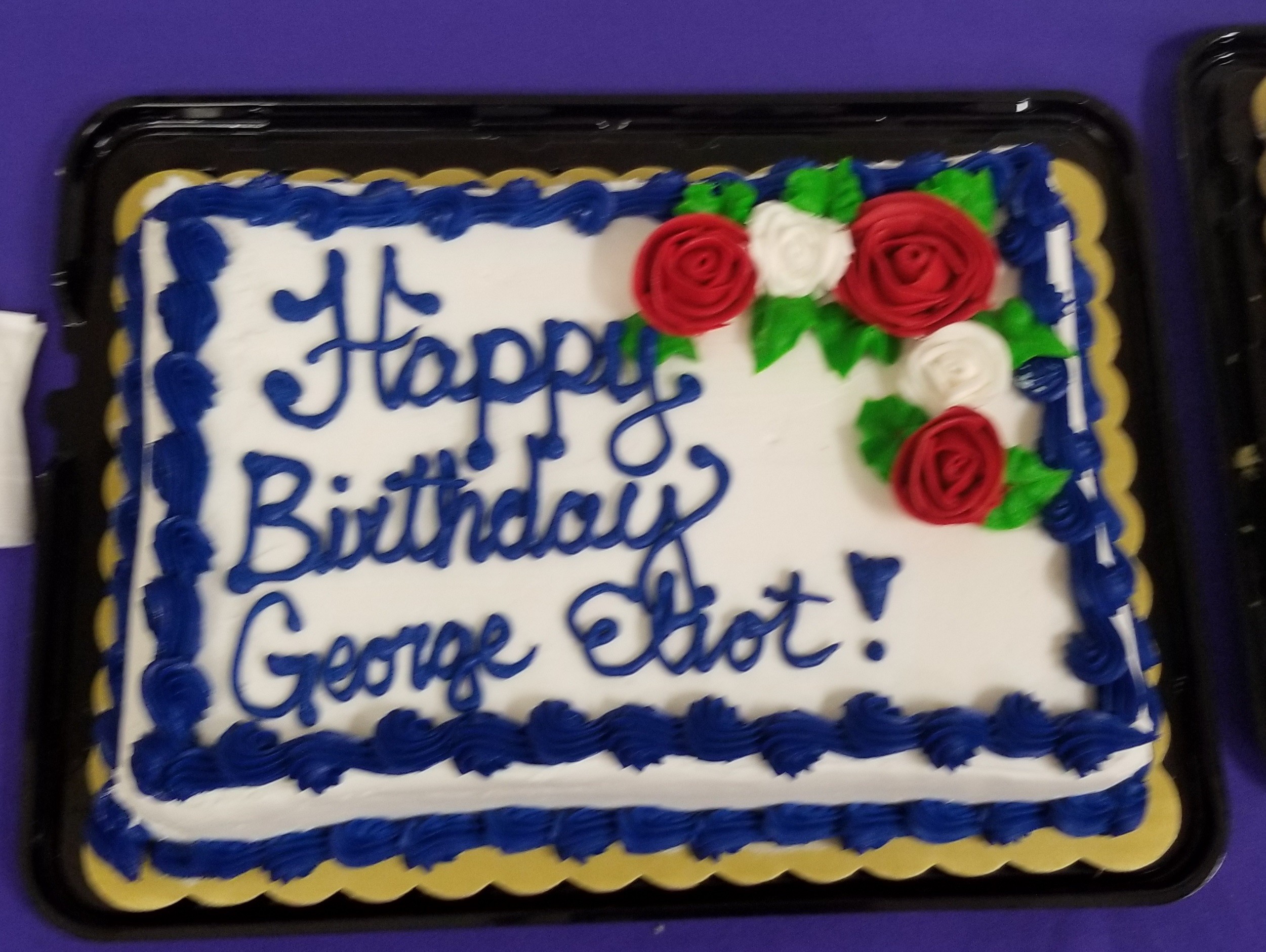 On November 22, 2019, Sewanee's English department celebrated the 200th anniversary of the birth of Victorian author George Eliot. Born as Mary Anne Evans in 1819, Eliot is one of the most influential writers of English literature, primarily known for her novel Middlemarch.
To mark the occasion and celebrate the author, Professor emeritus John Reishman, a specialist in Victorian Literature, was invited to speak on Eliot's life and lasting influences. He emphasized the lasting impact Eliot had in his own life, and encouraged Sewanee's current undergraduates to consider studying her prolific prose as well.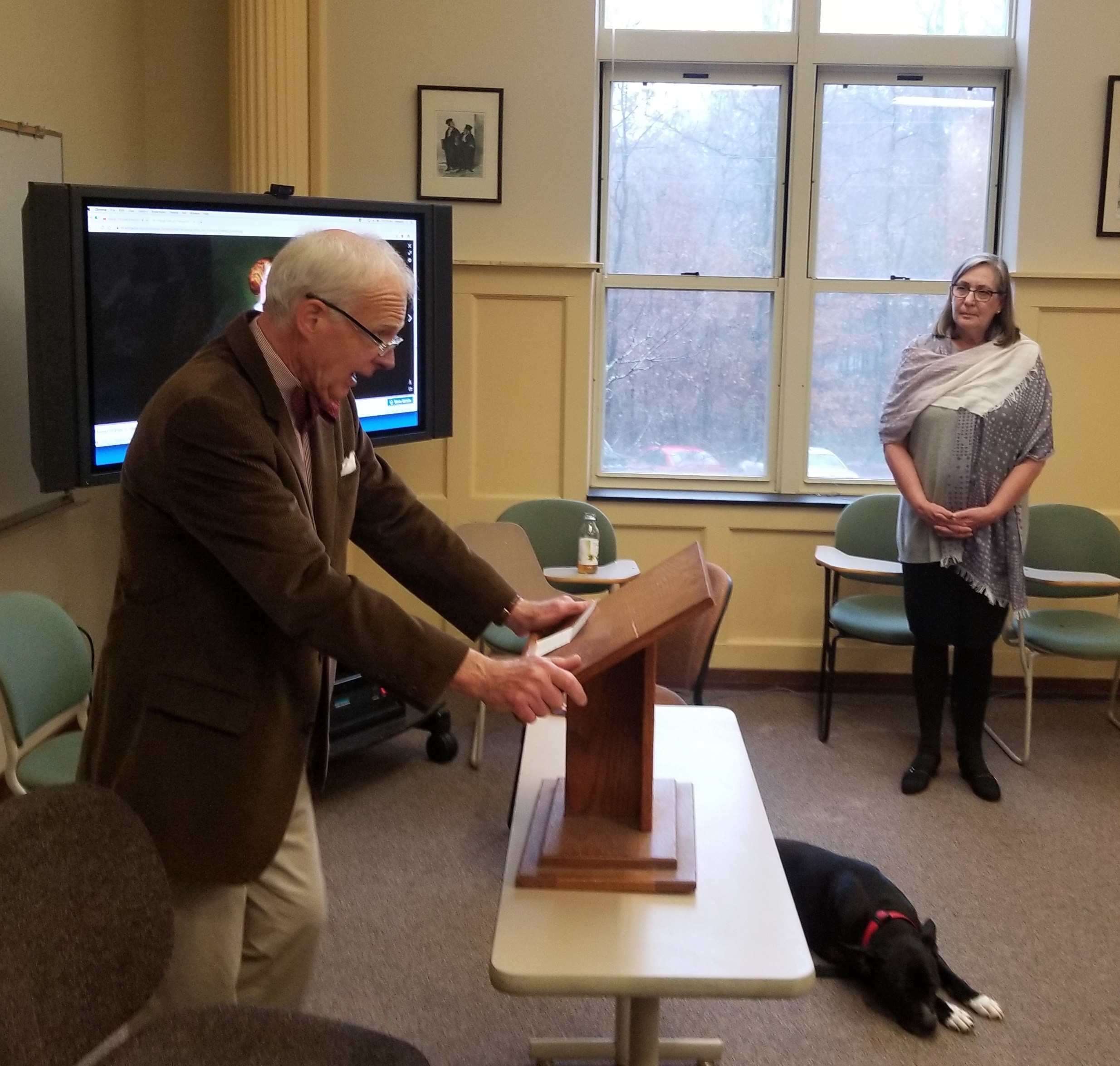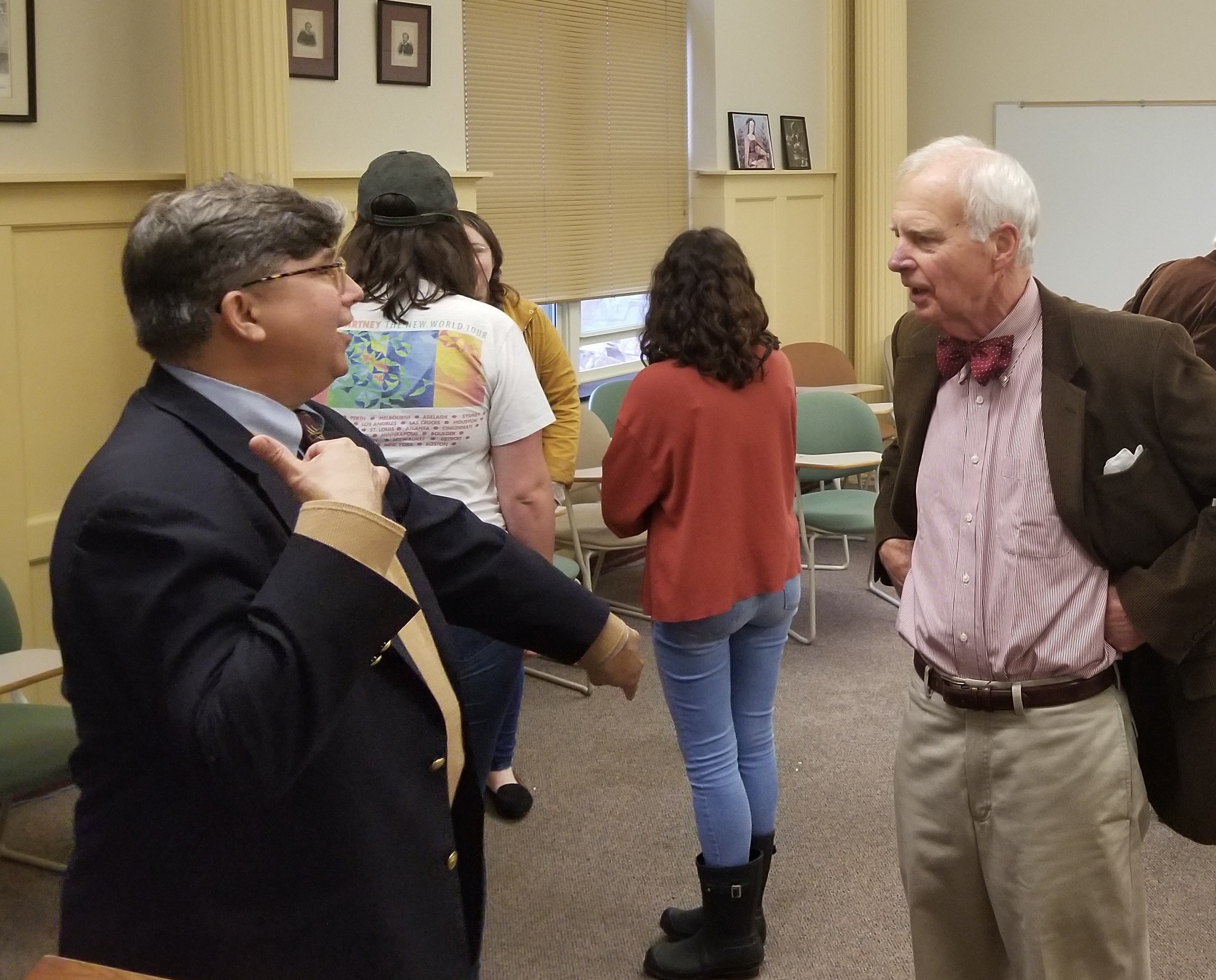 Cake and tea was served for the occasion, which gave Sewanee professors and students a chance to mingle and discuss one of the English canon's most celebrated and important writers.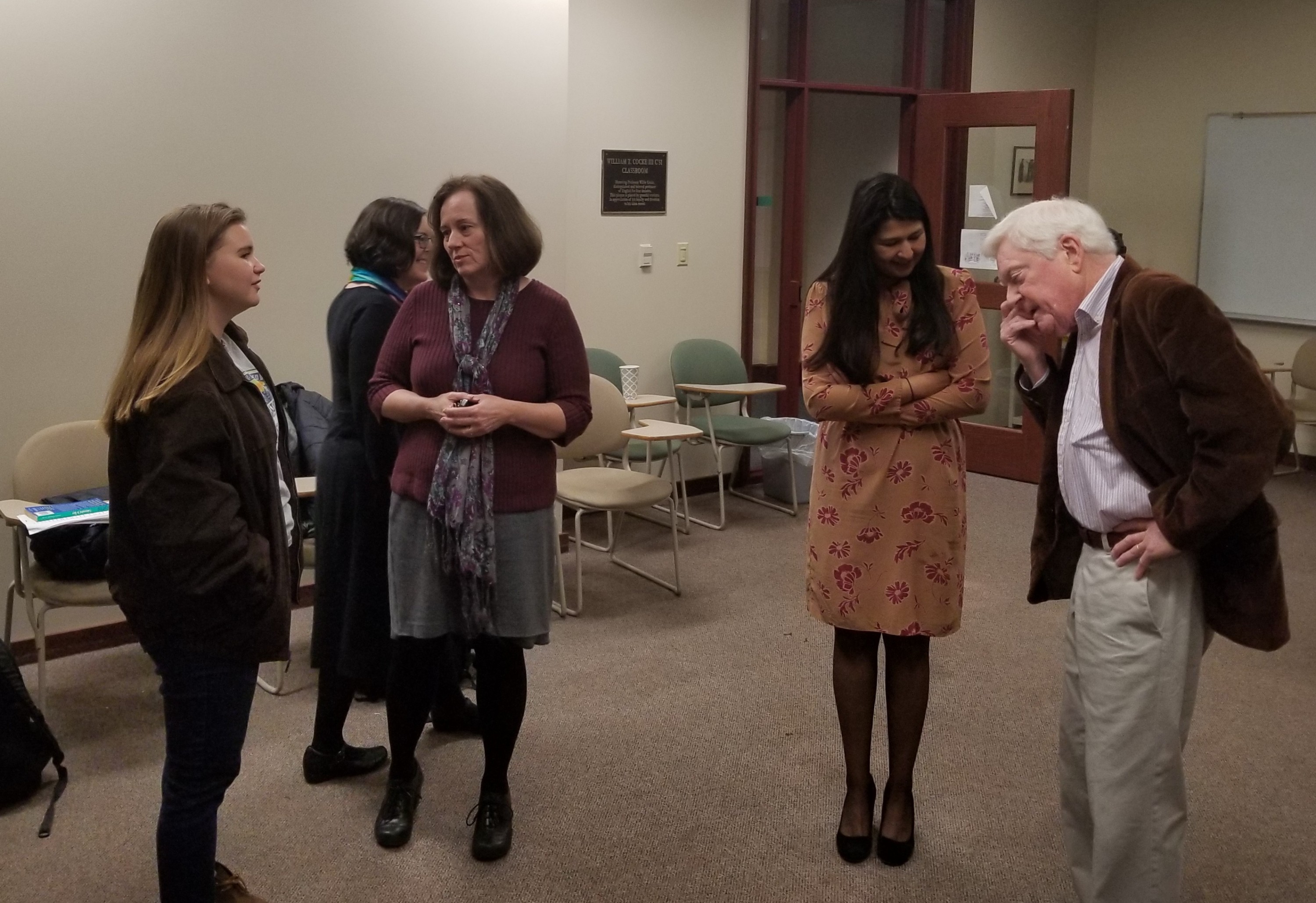 Sewanee's English department continues to offer classes studying George Eliot, and Victorian Literature, through our resident expert Professor Maha Jafri. More information on Jafri's life and work can be found here.