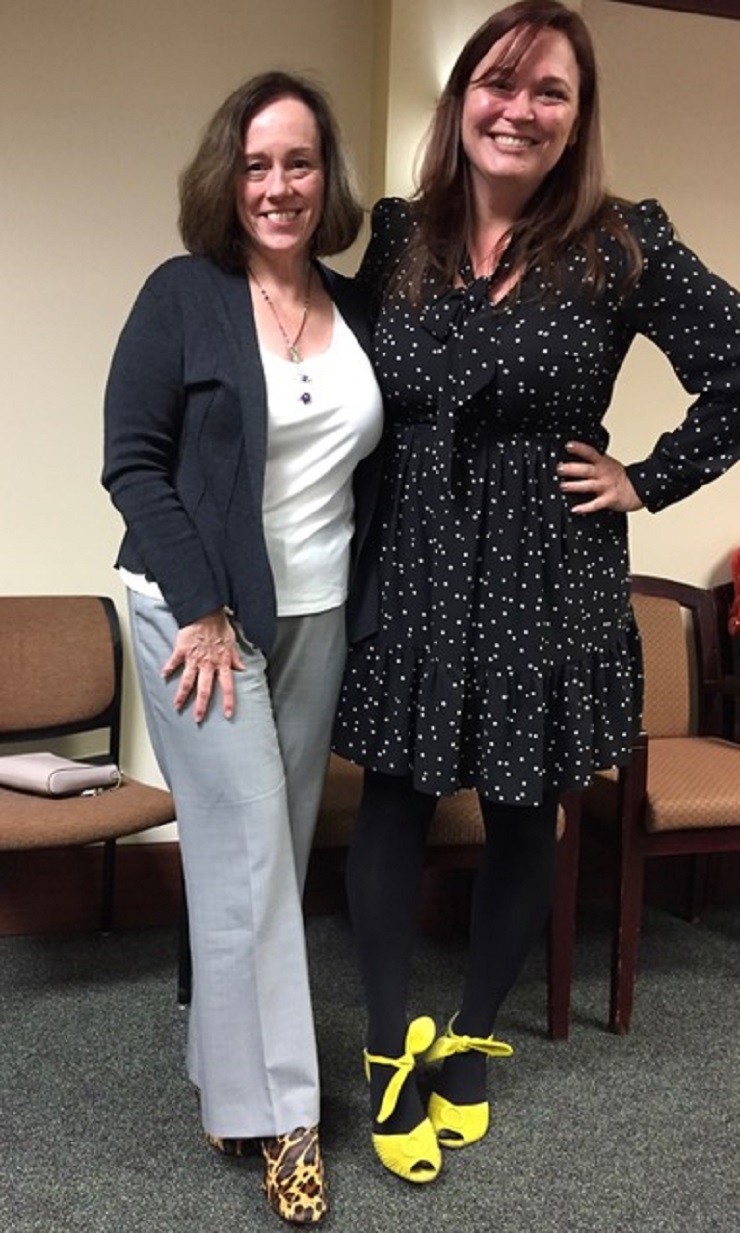 On Monday, November 11, 2019, Atlanta-based attorney Sarah Owings C'03 spoke to students about her work on the frontlines of immigration law and practice. She was invited to campus as part of Sewanee's celebration of 50 years of women at the University.
Sarah represents foreign nationals in removal proceedings before the U.S. immigration courts, helping them to seek relief from deportation. She also works to promote sensible immigration policy reforms while advocating for the rights of migrants in detention and at the U.S. border. Sarah will speak about immigration as an issue affecting women, especially given recent restrictions on asylum for domestic abuse, and she will address the fact that immigration law is a majority female field (along with Sarah, many of the attorneys who travelled to the border in response to the travel ban were women).

Sarah shared her perspective on the crisis in U.S. immigration courts and being a lady lawyer trying to do some good in a deeply flawed system.
This lecture was sponsored by English, Women's and Gender Studies, the Office of Global Citizenship, the Humanities program, and the Lectures Committee.
More information on Ms. Owings life and work can be found here.