Elizabeth and Brad Payne, P'22, P'25, of Atlanta, Georgia, are this year's co-chairs of the Sewanee Parents' Council.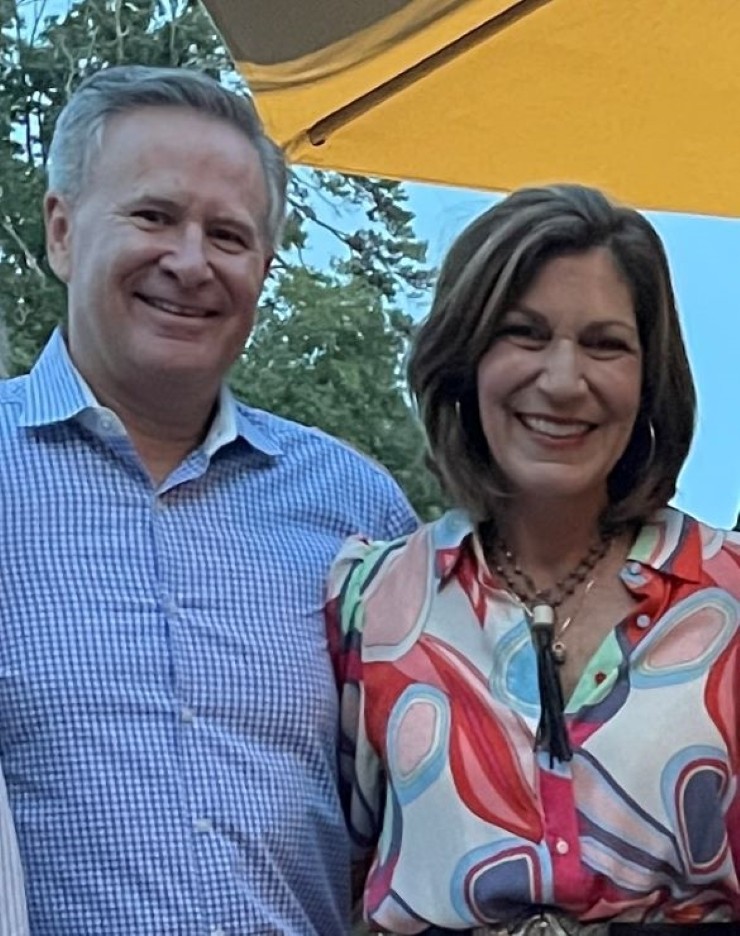 October 2021
Greetings! As co-chairs of the Sewanee Parents' Council, we extend to you a warm welcome to the Sewanee family. We hope you are hearing good reports as your student continues to adapt to life on the Mountain during this most unusual time. As parents of a senior, we have never felt more connected and informed, thanks to many communications from the Mountain and especially the Vice-Chancellor's regular Zoom meetings with parents. We hope you have been able to participate in some of those meetings and found them encouraging as well.
Unlike many colleges and universities, Sewanee has been able to provide a residential college experience to most Sewanee students this semester, while also supporting high-quality online learning. Weekly testing and rigorous safety protocols, a dedicated faculty who have worked diligently to find new and inspiring ways to deliver curricula, creative dining options like food trucks and pop-up food offerings around campus and a second dining site at Cravens Hall, numerous outdoor activities on the 13,000-acre Domain (like night yoga on the football field and S'mores at the Farm) are just a few examples of the many, many efforts which have kept students safe, well-fed and engaged.
This all comes at a great cost, however, and we invite you to participate in the Sewanee Parent Fund. The Parent Fund supports the daily operations at Sewanee and helps to fill the gaps, since – in a normal year - tuition and endowment earnings cover only about three-fourths of the real cost of a Sewanee education. While unrestricted support allows Sewanee to target the areas of greatest need, you can also direct your Sewanee Fund gift to current operations for athletics, programs like the choir or outreach, or an academic department.
To make your gift now, please click HERE. Please know that every gift makes a difference!
If you have any questions about the Sewanee Fund or ways to give, please reach out to the Sewanee Fund at sewaneefund.sewanee.edu We look forward to meeting you in person whenever that is possible again.
Best wishes,
Elizabeth and Brad Payne, P'22, P'25
Parents' Council Co-Chairs