Breaking Your Class Into Small Groups
As you know, dividing students into smaller, individual groups is a common teaching tool used in the physical classroom. Within the ZOOM platform, you can do the same thing with virtual rooms.
To get started, once you have begun your virtual class, you will see a "breakout rooms" button within your controls at the bottom of the screen:

From here, you choose how many breakout rooms you wish to create, and how many people are in each group.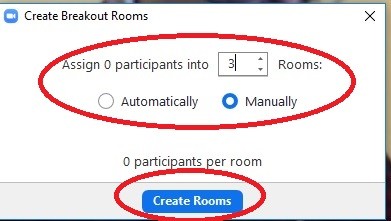 From here, you click Create Rooms and your students will be invited to head into their breakout groups. While these breakout groups are happening, you can Broadcast a Message to all of your students (e.g.: "we have 10 minutes left!") and you, yourself, can enter any of those rooms to check their progress: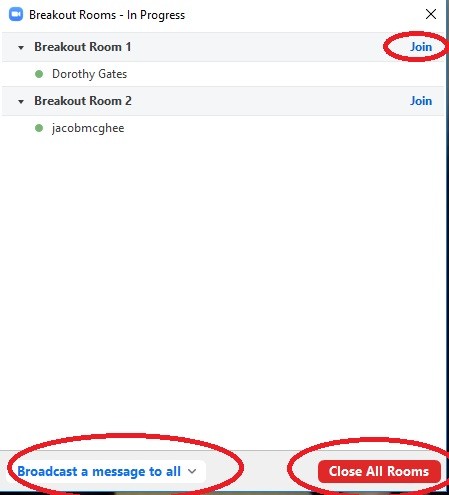 Be sure to Close All Rooms when you are finished. The students will be sent a message which states that they will be entering the main session (virtual classroom) within 60 seconds, or they can leave and join right away.
Choosing Recurring or Static Meetings
You may have noticed by now that, when you schedule your class meetings via our Blackboard integration tool, that you can choose to schedule a Recurring Meeting. You have two options here, to either schedule each of your classes individually, or schedule one virtual room where all your students will return each class meeting.
To schedule your classes individually, choose the Recurring Meeting option, and then choose Weekly and the days of the week when your class normally meets: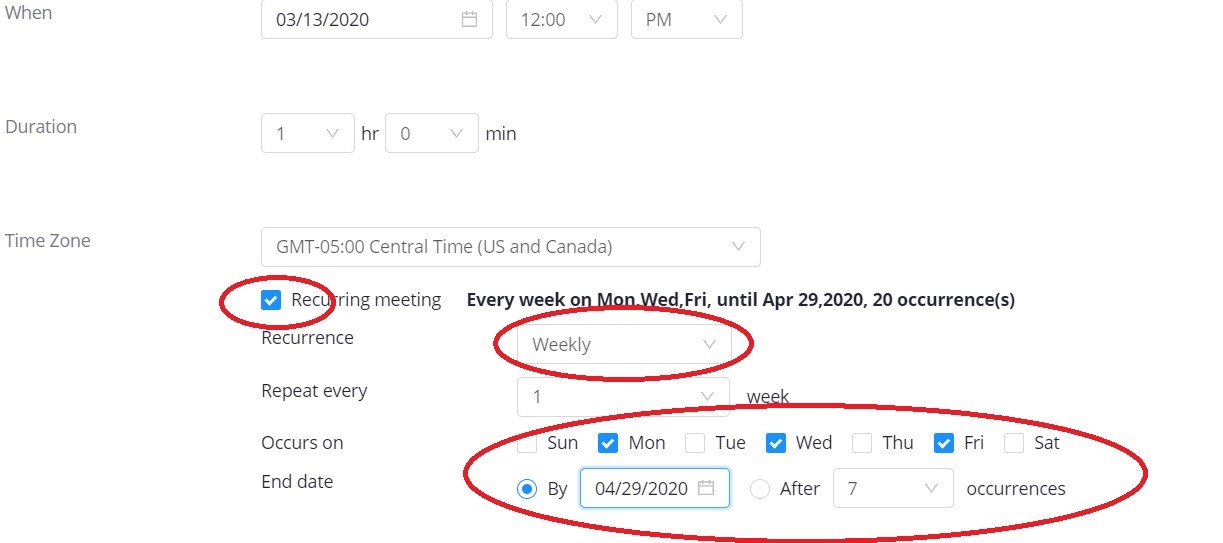 Make sure to end the recurrences by the last day of classes.
You may also choose to have one static room which all of your students return to each class session. This can be done by choosing the Recurring meeting option, and then clicking on NoFixed Time for your virtual classroom.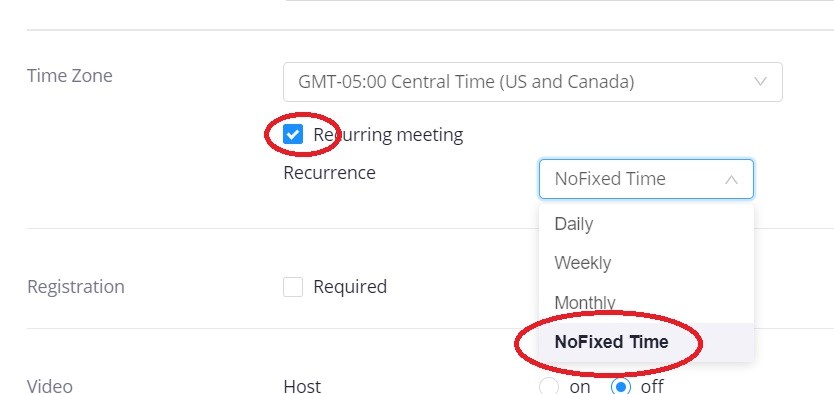 To your students, this will appear as a "recurring" meeting where they will simply click Join for each class meeting.

Connecting your Virtual Meetings to Google Calendar
You can directly connect your scheduled, virtual class meetings to your Google Calendar. However, this option is only available if you choose to schedule each meeting through a weekly recurrence (rather than the one, static room).
To do this, again first create your weekly recurrences: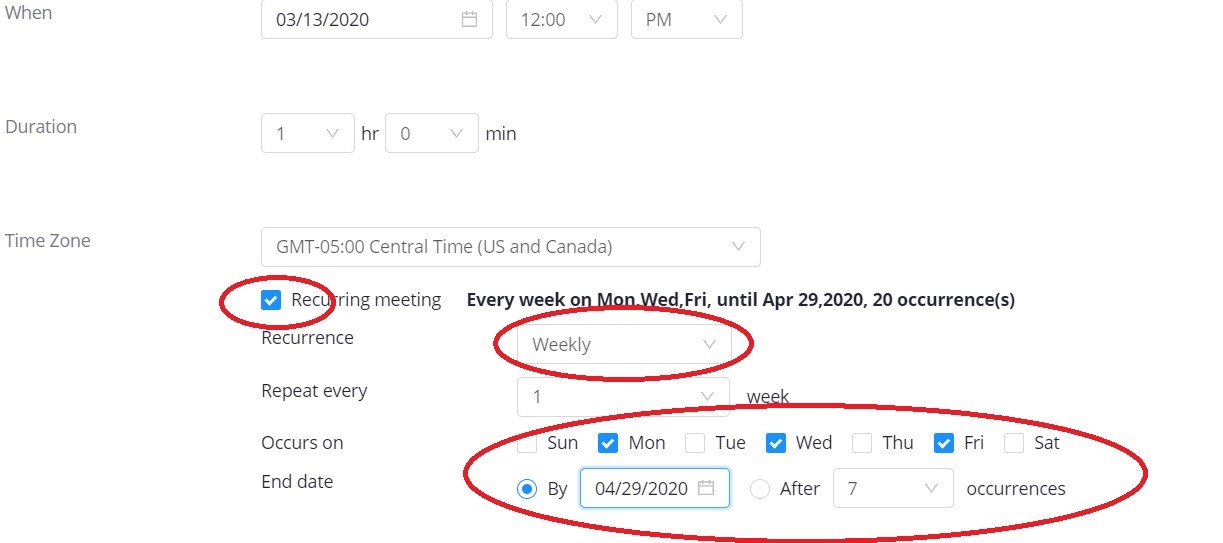 Once your meeting has been created, you will see a button to Add to Google Calendar at the top: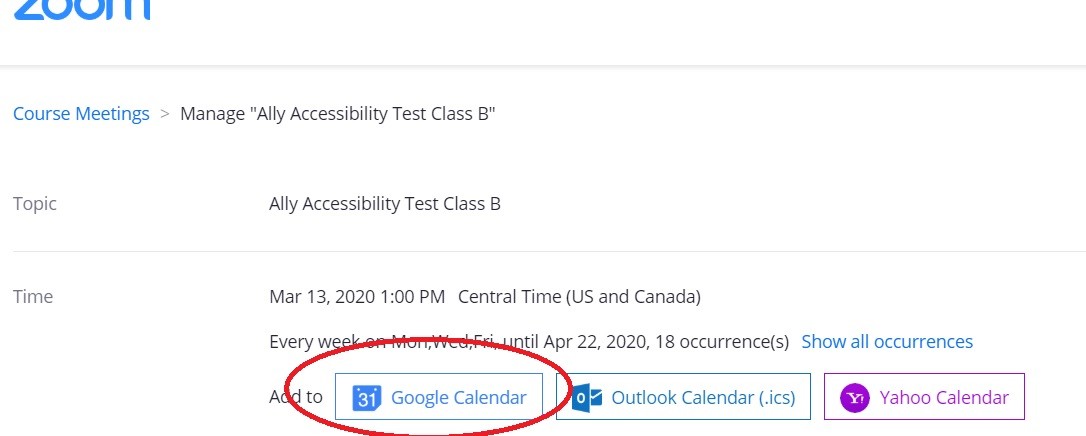 Your recurring virtual meetings will be automatically added to your Google calendar, including the link to the virtual Zoom room, which you can then share with students (or whomever else) you'd like. This method has the added benefit of streamlining with our other Google platforms on campus.