Blackboard is our University's Learning Management system. It is essentially your "course's website" which allows you to communicate, share files, and even meet virtually with students. As a faculty member, a Blackboard page is generated for every course you teach each semester. These course pages are linked with the University Registrar, so all of your students are automatically enrolled.
Using your Internet Browser, navigate to the following website address:
Login to the page with your banner credentials (do NOT include the "@sewanee.edu").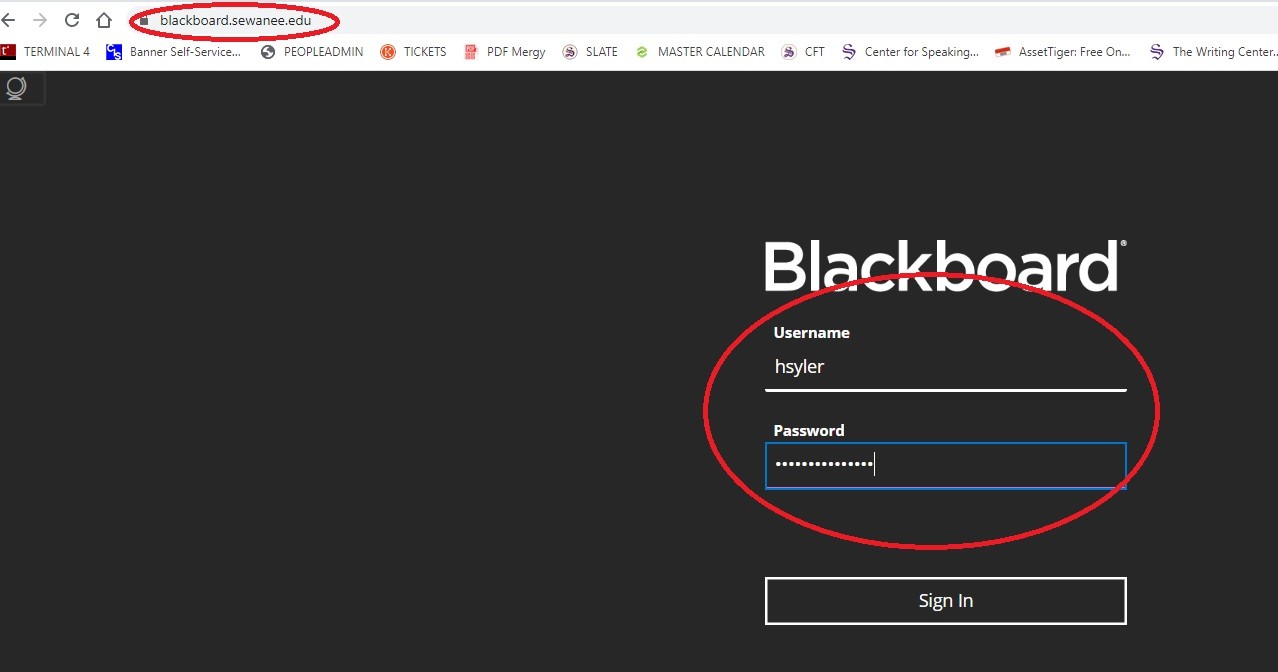 Once inside the page, you will see your list of current courses for the semester. Note that you can navigate to previous or upcoming semesters using the arrows at the top.
Click on the course you wish to manage to navigate to its homepage.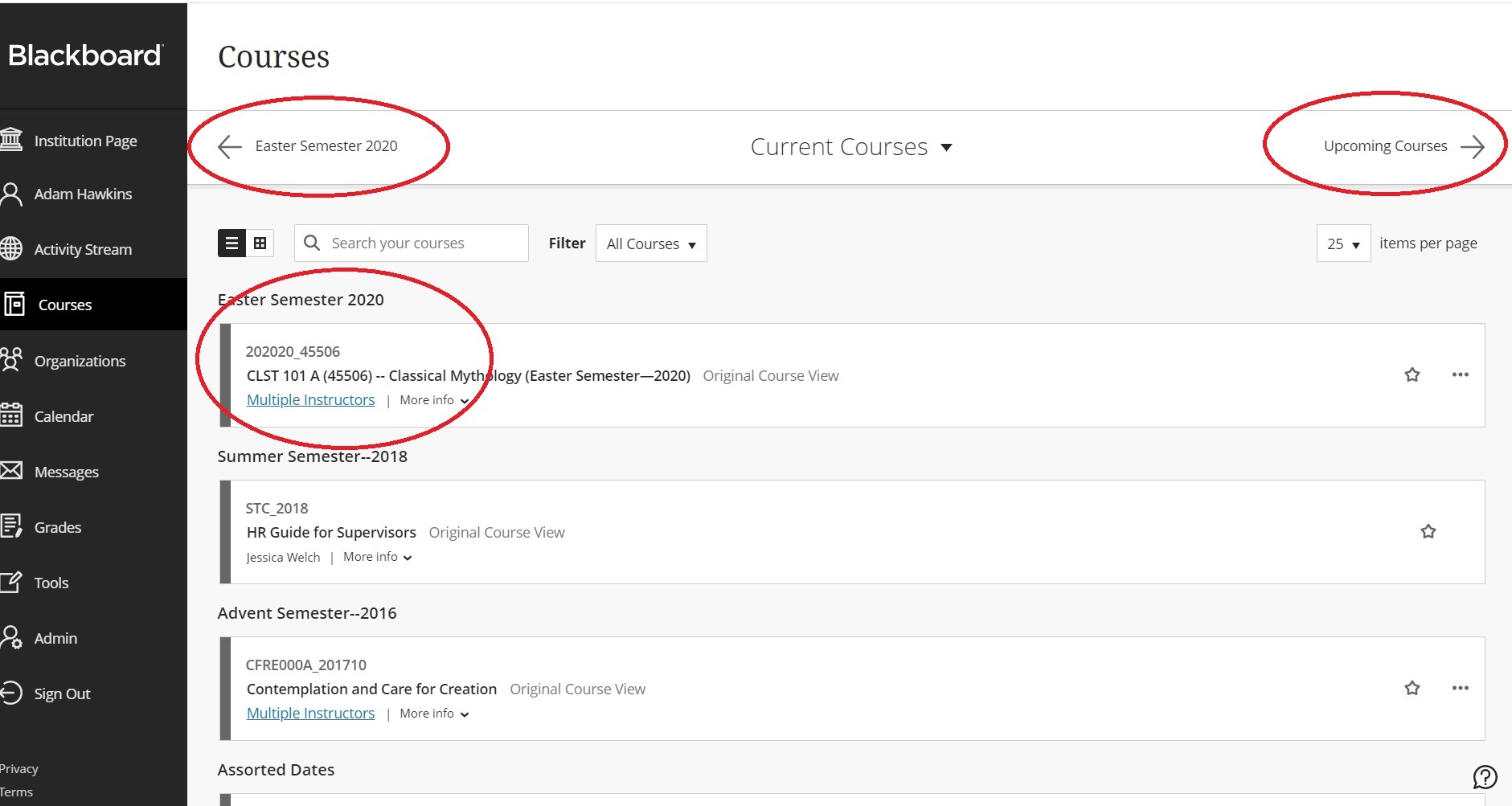 From here, you can manage your content through the left hand side navigation bar. You can easily hide menu items, delete them, or add your own using the contextual menus accessed via the "triangle" icon, or the "+" sign in the top left.