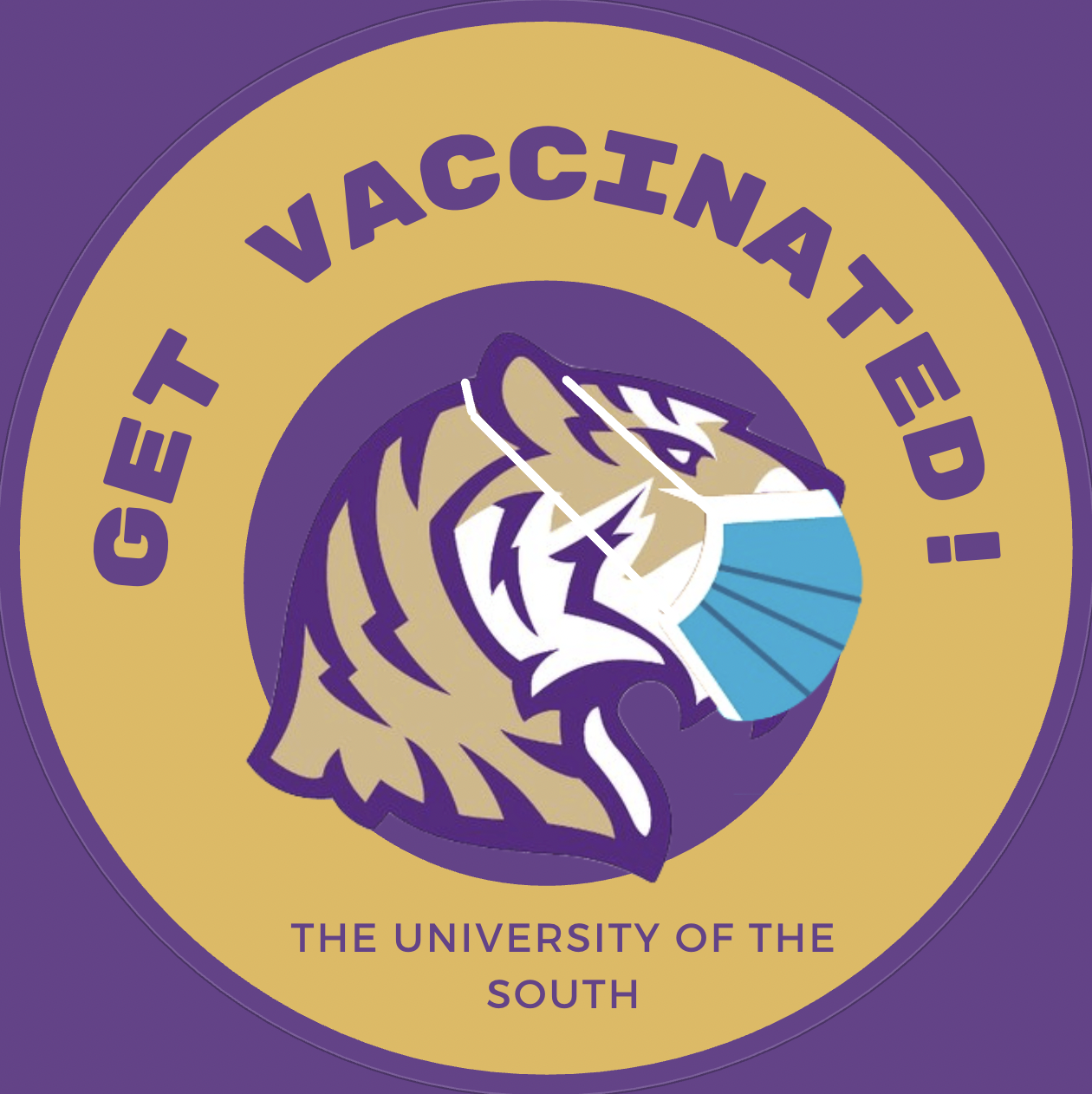 April 5, 2021
Dear students,
Last week we launched an effort to get everyone vaccinated. Now it's time to finish the year strong and POP THE BUBBLE! It's simple and only requires one thing: We need 1,200 or more students to receive at least one vaccination.
Get Vaccinated!
Remember, there are three ways to get vaccinated:
Drive yourself or ride with a friend by making an appointment for a vaccine locally.
Call 931.598.1270 and schedule an appointment at University Health Service.
Take a University-sponsored bus to Decherd to receive a shot at Walgreens. Complete this form. Buses are leaving at 3 p.m. sharp Wednesday and Thursday this week.
Verify Your Vaccination
Once you receive your first vaccination, in order to verify that 1,200 students are vaccinated, it's imperative that you enter your information into vaccine.sewanee.edu.
Pop The Bubble!
There is evidence you are protected two weeks after your first shot. And depending on which vaccine you take, you should absolutely make arrangements to receive your second dose. We will provide regular updates on how many students have provided their vaccination information, and once we reach 1,200 student entries, we'll POP THE BUBBLE two weeks later.
We Can Do This!
The only way your vaccination can be verified is by submitting a photo of your vaccination card online and into our database at vaccine.sewanee.edu. Nearly 300 students are already in our database, so let's get at least 900 more!
Let's Get It Done!
There's no reason we can't reach our goal of 1,200 students THIS WEEK! C'mon Sewanee, get your vaccination, send in your information, and let's POP THE BUBBLE!
Be sure to review our FAQs below if you have any questions.
EQB,
Frequently Asked Questions for Students
Why should I get vaccinated?
Vaccination helps protect you and others from contracting this very dangerous disease. Widespread vaccination is also key to ending the pandemic. For additional information about the safety and efficacy of vaccines, please review the online training module COVID-19 Vaccination: What Students Need to Know.
Where can I drive to receive a vaccination on my own?
Numerous locations near campus offer vaccinations, including local health departments, Walgreens, Walmart, and many others. Check vaccinefinder.org.
If I get my first dose of the Moderna or Pfizer vaccine, does that qualify?
For the purposes of popping the bubble, yes. However, please be sure to make an appointment to receive your second vaccination. Importantly, register your status at vaccine.sewanee.edu.
Can I get my second dose while in Sewanee?
Yes, depending on when you depart to return home. Those vaccinated in the early part of April will qualify to receive their second doses in early May while the semester is still in session.
Why do I need to report that I have been vaccinated?
In order to verify that at least 1,200 students have received at least one vaccination, we must have a record of your CDC vaccination certificate. When you register on vaccine.sewanee.edu, you'll be asked to upload a photo of your card.
Why do we need to wait two weeks after 1,200 students are vaccinated to pop the bubble?
There is evidence that COVID-19 vaccinations adequately protect you two weeks following your vaccination, so it's important to wait until this occurs before popping the bubble.
What does "pop the bubble" mean?
Policies regarding movement on and off campus are lifted, and gathering limits will be lifted. Parents, family, and friends may visit; however, outside visitors will still not be permitted to go inside residence halls and/or stay overnight on campus.
Do I still need to wear my mask?
Yes, masking remains important and required on campus, even if you are vaccinated.
Do I still need to be tested?
In order to help ensure everyone's safety, we will continue to do weekly COVID-19 surveillance testing at the Fowler Center as it is currently taking place.